"Margie's Monologue" by Thelma Virata de Castro

(Excerpted from the full-length play Cookies for Prisoners)
MARGIE
(White housewife. Sixty.)
When I got pregnant with Jude, I was so happy. Larry and I had already given up on having kids. Larry didn't want to go to any hocus-pocus fertility doctors. I hit forty and I thought, "That's it." No baby for me. Our lives kept us busy, but I always thought, I assumed, I'd be a mother. And then it happened. I was with child. I felt like goddamn Mother Nature. I did everything right. I didn't know if I'd get another chance. I ate healthy foods. I exercised. I meditated. And then, I took it too far.
When Jude was inside me, I tried an advanced form of meditation. I breathed in all the pain in the world, and I breathed out healing. I felt so . . . superior. But it turns out, that meditation was more dangerous than smoking.
All the pain of the world got trapped in Jude. Oh, and he knows it! The littlest thing can set him off. There's no pleasing him. The truth is, Jude didn't want to be born. He was perfectly happy living off me. He was two weeks overdue and he pooed all over my womb. I ended up having an emergency C-section. They didn't want him to cry when they finally yanked him out. All the crap had to be cleaned up first. The doctors were worried he was going to breathe it in and infect his lungs. When they were ready for him to take his first breath, they spanked him. You know what that little fucker did? He kept his mouth shut! Larry was distraught. I couldn't take it anymore. I yelled at the brat. "Cry!" He did. But he's been shitting on my life ever since.
____________________
Share your response to this work, in any form, here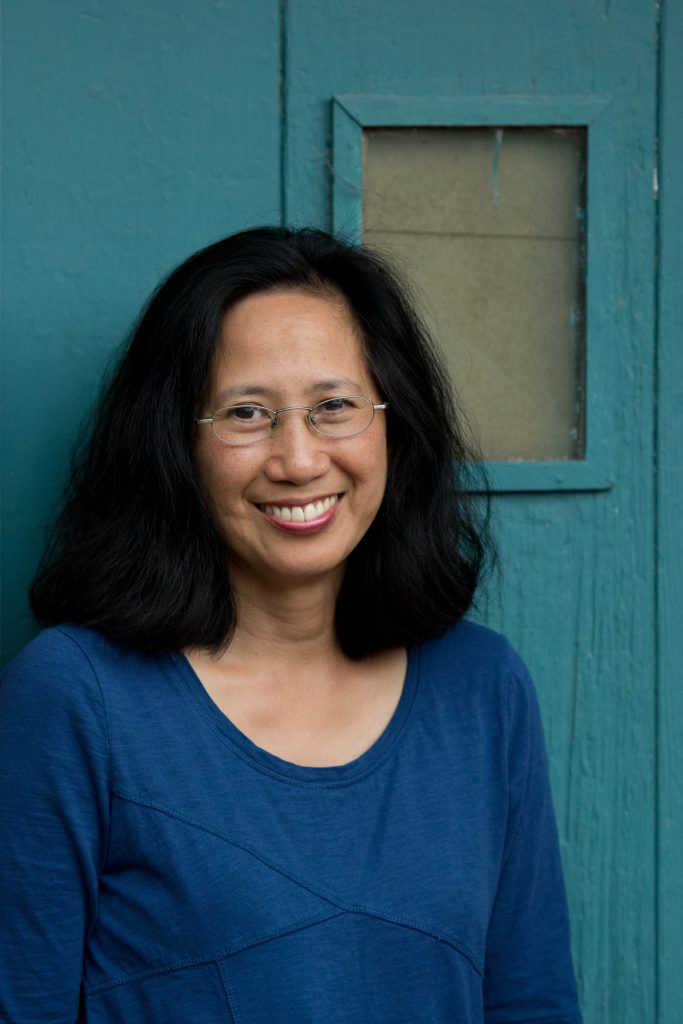 Thelma Virata de Castro Artist Statement:
Thelma Virata de Castro is a Filipino playwright and mom. She attended the AROHO retreat in
2015, and is also a Hedgebrook alumna. She spoke at AWP 2016 on gender equity in theatre and
was a panelist at the 2015 Dramatists Guild National Conference. She is former Literary
Manager of San Diego Asian American Repertory Theatre, which produced the world premiere
of The Goddess of Flowers. Cookies for Prisoners was included in Cygnet Theatre's Playwrights
in Process New Play Festival, in partnership with Playwrights Project. Her work is collected in
the Asian American Women Playwrights Archive. She is a playwright and Community Liaison
for Asian Story Theater's Halo-Halo—Mixed Together Stories from San Diego's Filipino
American Community, scheduled for production in March 2017. She is Community Programs
Coordinator for Playwrights Project and the founder of San Diego Playwrights.