Lyn Hawks Awarded Fall 2009 Short Fiction Orlando Prize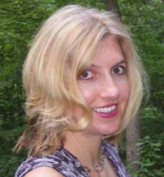 LYN HAWKS holds a BA in English and an MA in Education from Stanford University. She has taught English and creative writing in middle and high schools, and currently she develops curriculum at Duke University Talent Identification Program. Lyn is co-author of The Compassionate Classroom: Lessons that Nurture Wisdom and Empathy and Teaching Romeo and Juliet: A Differentiated Approach. She writes fiction and maintains a writers' blog called A Writer's Journey.
Read her winning short story, "The Flat and Weightless Tang-Filled Future," here.