"Leap" by Susan Austin
Wind roars home after a windless winter. I listen to its long-haul howl, wonder how spring birds weather a force that tips thin-rooted aspen, rattles windows in their casings, doors in their jams, as if the wind is an intruder, or someone lost, or someone lonely.
For a time I lived in a homestead cabin built by two brothers from St. Joe: craftsmen, bakers, one a fiddler who snowshoed four miles to play music at the dance hall Saturday nights. My closest neighbor lived three miles down an unplowed road—ferocious blizzards, blinding blizzards spun me around more than once on the long ski home.
Illness creates its own kind of weather, one that leaves you standing in a house you no longer remember.
**
Words rear up on their hind legs, toss their heads, the wild wiry hair of their manes and gallop off down a windswept ridge into the creek bottom, cross mountain ranges in inclement weather until they reach a desert.
**
Cells have a memory. Hearts have a memory. Even a heartless sheet of paper has a memory.
**
I remember the pearl diver off the Izu Peninsula in Japan. I remember the fisherman and a fishing bird fishing together. The fisherman ties a string around a gangly cormorant's neck; since the bird can't swallow, it spits the fish out. The old fisherman assures me with hand gestures and a few broken words of English, "The bird cares for me and I care for the bird."
A few wet strands of black hair fall across the pearl diver's face. She isn't a young woman. She does not smile. I am gaijin, a foreigner, watching her from the dock. Her eyes peer into my heart and pry it open the way she pries open an oyster shell. She digs into the muscle of my heart and uncovers the pearl hidden beneath all I thought I was supposed to be, then tosses her catch into a woven basket floating inside a black inner tube. She takes a breath and disappears into deepening blue water.
I want to follow the pearl diver. I want to dive with the cormorant, offer my fish to the fisherman.
The pearl diver surfaces again. She cracks open an oyster with the blade of her knife and hands me a glistening white pearl. It's an act of trust. To trust in the miraculous healing engine of my body.
**
Once I sailed out of a beating wind into the center of a Pacific high, the calmest ocean I've ever encountered. A pod of spinner dolphins escorted me. I believe when I have forgotten nearly everything I will remember the spinner dolphins spinning and twirling and leaping out of the still night sea, a cascade of brilliant blue bioluminescence showering down from their godly bodies, birthing stars.
____________________
Share your response to this work, in any form, here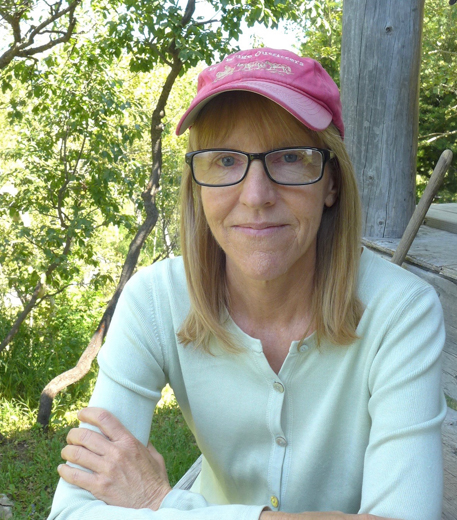 Susan Austin's Artist Statement: 
Susan Austin lives in the Teton foothills in Felt, Idaho, but she calls the ocean her first home
where she grew up mucking in Chesapeake mud. She was a Michener Fellow at University of
Texas in Austin. She worked as a wildlife biologist on endangered species projects from the
Northwest Hawaiian Islands to the Snake River of Idaho. She built her one room house with her
husband out of salvaged materials. Now she is building a new life out of salvage following a
chronic illness. Words abandoned her for a time, but as they returned they returned spirited, full
of the wildness she loves so much in nature.