"Jaguar Foretells His Own Extinction" by Suzette Bishop
                "Our fragile ego drives us to possess the beauty and strength of the jaguar, so
                we kill it, then hang it on the wall, walk on it on the floor, or wear it like an
                ancient Maya King . . . the jaguar, despite its strength, is no match for the
                jungle-eating machinery of man." Alan Rabinowitz, Jaguar: One Man's
                Struggle to Establish the World's First Jaguar Preserve
It came to me in a hieroglyphic language,
All of us wearing our radio collars,
Our death-eye necklaces,
Forced out by fire
And shot by arrows,
A death site.
In procession,
Our vibrissae tell us when we have reached
A heavenly village below the sun
Where we will never feel the waning life
Of our prey, again,
Or fronds,
Where your jaguar callers
Won't reach us,
Drums of calabash,
One end covered in deer hide,
Banana skin hardened by beeswax
Hung inside the gourd
And rubbed to make our grunting sounds,
Where-jaguar calls
We won't hear and answer.
Who will call you to the Underworld?
Who will help you remember
Everything has tiger,
The enemy everywhere,
Until you are where-human?
____________________
Share your response to this work, in any form, here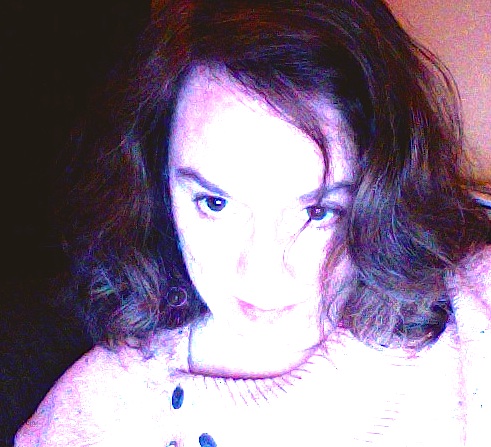 Suzette Bishop Artist Statement: Suzette Bishop teaches at Texas A&M International University in Laredo, Texas. She has published three books of poetry, Hive Mind , Horse Minded, and She Took Off Her Wings and Shoes, and a chapbook, Cold Knife Surgery. Her poems have appeared in many journals, including Jellyfish Whispers, Free State Review, New Texas, Borderlands, Concho River Review, Journal of Texas Women Writers, Aries, and in the anthologies The Four Seasons Anthology, Imagination & Place: An Anthology, The Virago Book of Birth Poetry, and American Ghost: Poets on Life after Industry. Her poems have won the Spoon River Poetry Review Editors' Prize Contest and Honorable Mention in the Pen 2 Paper Contest sponsored by the Coalition of Texans with Disabilities. In addition to teaching, she has given workshops for gifted children, senior citizens, writers on the US-­‐Mexico border, at-­‐risk youth, and for an afterschool arts program serving a rural Hispanic community.