"Interloper" by Berwyn Moore
Like a hand, insomnia covers her mouth.
She thinks of chores and spills and bills unsent,
of Gertrude's cough and fourteen weeks of drought.
The attic shakes. Her body bristles. The misspent
night she wills to light and fuss, to the chaos
of breakfast, laundry, kids with gifts of earth
between their toes, diversions from the loss
of sleep, the jangled nerves, the doubtful worth
of tangled dreams: A sprig of fire on a blue
lapel. The charm of wormwood in a cup of tea.
A tiger singing. Bones nestled in the dew.
A detached hand waving a skeleton key.
Love wears her out and lugs her to bed.
Love wakes her up, demanding to be fed.
____________________
Share your response to this work, in any form, here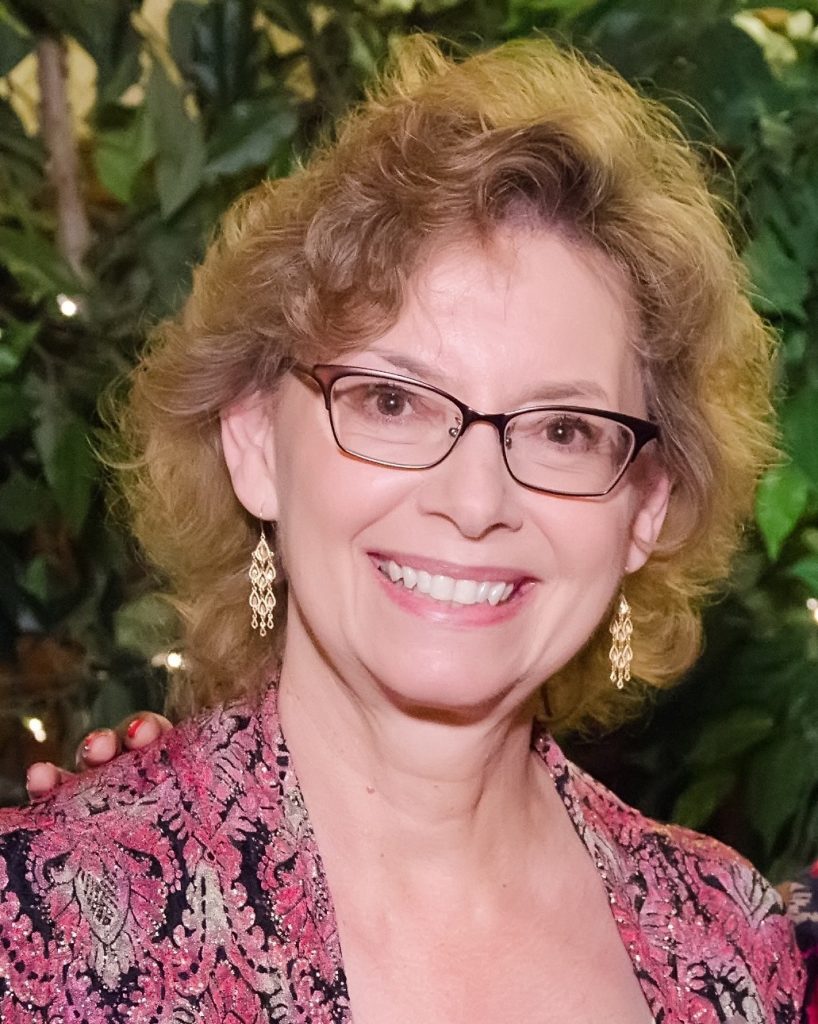 Berwyn Moore's Artist Statement: Berwyn Moore won the 2015 James Dickey Prize from Five Points Journal. She has published two poetry collections, O Body Swayed and Dissolution of Ghosts (Cherry Grove Collections), and edited the anthology Dwelling in Possibility: Voices of Erie County. She served as the inaugural Poet Laureate of Erie County, Pennsylvania, from 2009 to 2010. Her poems have won awards from the Bellevue Literary Review, The Pinch Literary Journal, Margie: The American Journal of Poetry, and Negative Capability Press. She has poetry and prose published in The Southern Review, Shenandoah, Poetry Northwest, Nimrod, Journal of the American Medical Association, Kansas Quarterly, Cimarron Review and Public Health Reports. She teaches English at Gannon University in Erie, Pennsylvania.