"Inner Beauty of the Common Dandelion" by Gretchen Schneider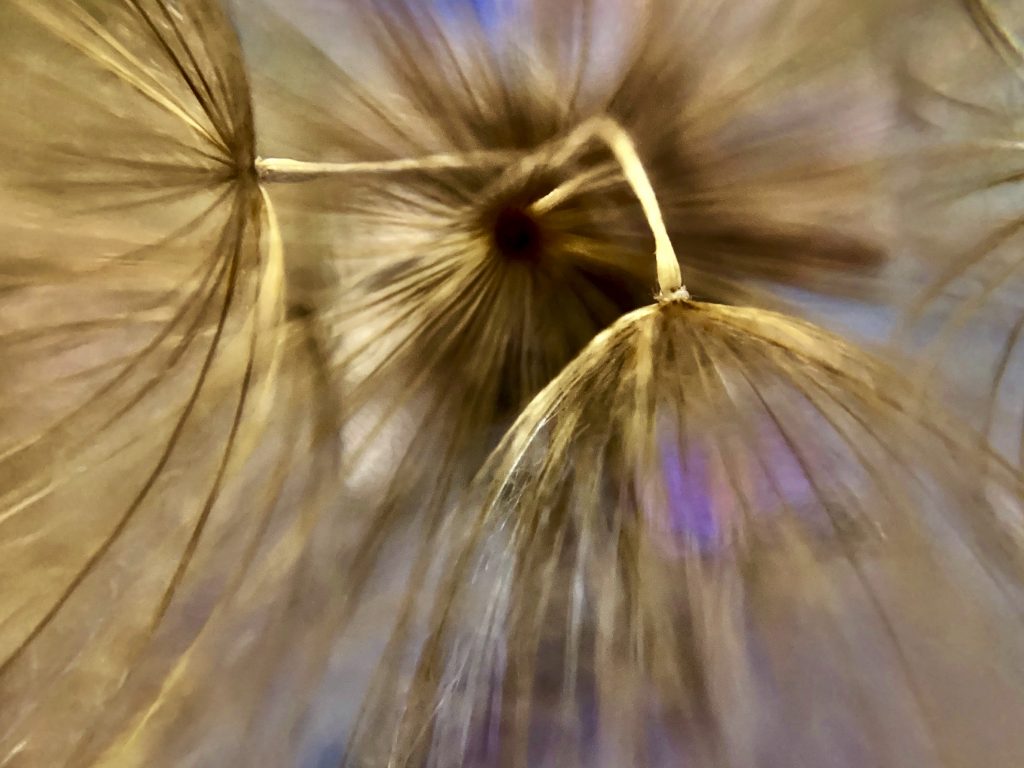 In response to The Q: What is a Room of Your Own?
____________________
Share your response to this work, in any form, here
Gretchen Schneider Artist Statement: 
A descendant of miners who participated in the California Gold Rush, I inherited the feeling that life is a pioneering effort requiring courage, relentless pursuit, risks. This pioneer feeling permeates my attitudes towards my Art. Caught up in my heritage, I worked in museums, taught dance history, and more.