"indigenous to" by Kenna Pearl; "Ascension" by Rosetta DeBerardinis; "Penance" by Katerina Canyon
"indigenous to" by Kenna Pearl
there are no traces of the homeland left in me
red dashes track a journey back to origin
but there is no pin in the map to mark my destination
try to follow the toll of a bell that sings your name
a name rich with the stories of your family
with the stories of your homeland
but even our names are not our own
just something borrowed by someone stolen
while our true names sunk to the bottom of the Atlantic
left to rot alongside dark corpses
on the ocean floor
when we first arrived
we could not even posses ourselves
spirits hovering just barely above
bodies a stranger held the deed to
someone once told me
"we're all indigenous to somewhere, we've just forgotten where"
and I suppose, there is a place
we were once indigenous to
uprooted then deposited again
alongside cotton and tobacco
then liberated but to a space
we could never truly inherit
our blood is in the rivers
our flesh stains the tree bark
but they say we are not
the founders of this land
we long ago mastered the art
of making full meals out of table scraps
of making our own joy
away from the crack of whips
resilience is a skill we learned
long before we could read or write
there are no traces of the homeland left in me
none I can spy without first wading
through cattails or tracing a mess of
open wounds on bare backs
the homeland will never be my home
so to where, I ask
so to what, I ask
Am I Indigenous To?
I'm a bisexual, biracial woman currently majoring in Theater, Film and Media Studies. My goal in life is to write the representation I wanted to see for myself when I was the only little girl of color in the classroom. – Kenna Pearl

"Ascension" by

Rosetta DeBerardinis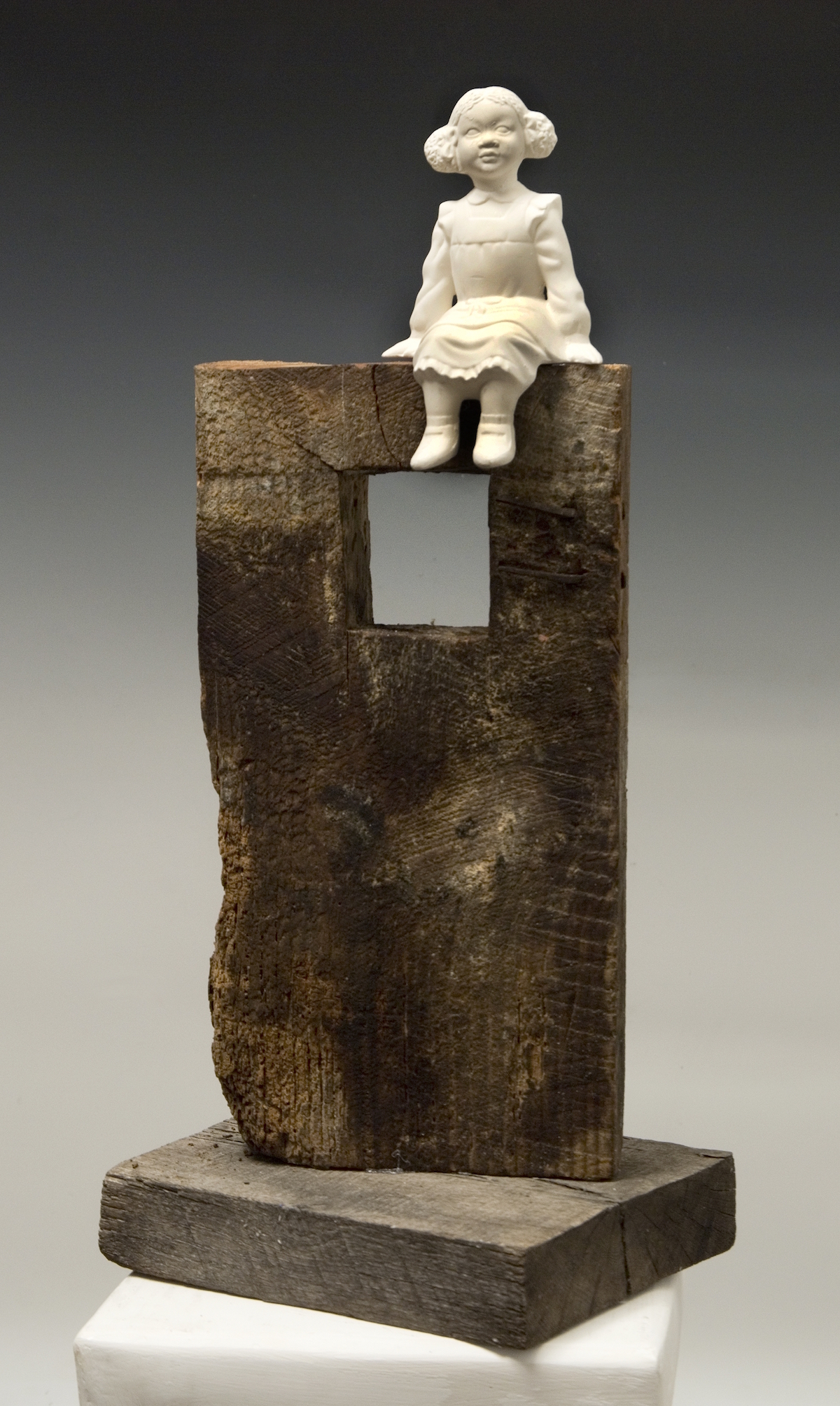 I am a Black American female visual artist with a studio in the D.C. born in New York City. My oeuvre consists of abstract paintings, urban drawings and wearable art accessories. A Vassar College alumni and holder of a M.S. and J.D who was raised Unitarian. – Rosetta DeBerardinis

"Penance" by Katerina Canyon
I am memories
wrapped in dark skin
absorbed by tissue and bone.
The notes I take serve as branded
relics of my tribulations.
Like a mural painted on quicksand
the mind cannot
fix recollection.
When there is no palette with oils to mix,
When God recalls
the art I choose to display without praise,
the whip's lash as steel-brushed strokes
across wrought iron flesh from fire,
learned from my parents,
in turn from their mammas and daddies,
handed down from the plantation,
what will I say?
This is my art.
Inspired by God's flood.
His pestilence.
The bruises were his marks upon Cain
the blood – the pain – upon Eve.
I will not ask forgiveness for denying him,
Just as He will not ask for mine.
I'm an African American woman. I'm Buddhist. I grew up poor, but that is no longer my reality. I have a M.A.L.D. and a Bachelor's in English, International Studies and Creative writing. I am a survivor of sexual and domestic violence. I also deal with chronic illness. – Katerina Canyon

Published in DW, June 28, in honor of Juneteenth.
We have linked women's websites to their names, where provided, so that you may find out more about them and their work.