"How To Love Your Body" by Kelly Cressio-Moeller
1.   Polish a bronze moon-disc, see yourself reborn through Egyptian eyes.
2.   Marvel at how the shape of your ears resembles handles of a porcelain cup.
3.   Recall night swimming—the first time tight-laced limbs learned buoyancy in the dark.
4.   End the day on a sleigh bed for adventure while dreaming, dip sheet corners in jet—trace
       arrows, fire, and flowers on your wrists instead of scars.
5.   Share it with someone worthy, yet err on the side of orgasm.
6.   Forgive its trespasses & those who have trespassed against it. Know temptation lives in your
shoulder's cup.
7.   Adorn it with pattern, ink, & polish—stud it with jewels & millinery.
8.   Grow a crown of silver.
9.   Let your hands be raven-winged, the wood thrush play your throat like a harp.
10.   Honor wildness—raise the ocean in your blood.
11.   Remember the stars in your veins, your plumed ribcage.
12.   Remember you are a rare bird.
Note: arrows, fire, and flowers taken from Pablo Neruda's poem "La Poesía"
____________________
Share your response to this work, in any form, here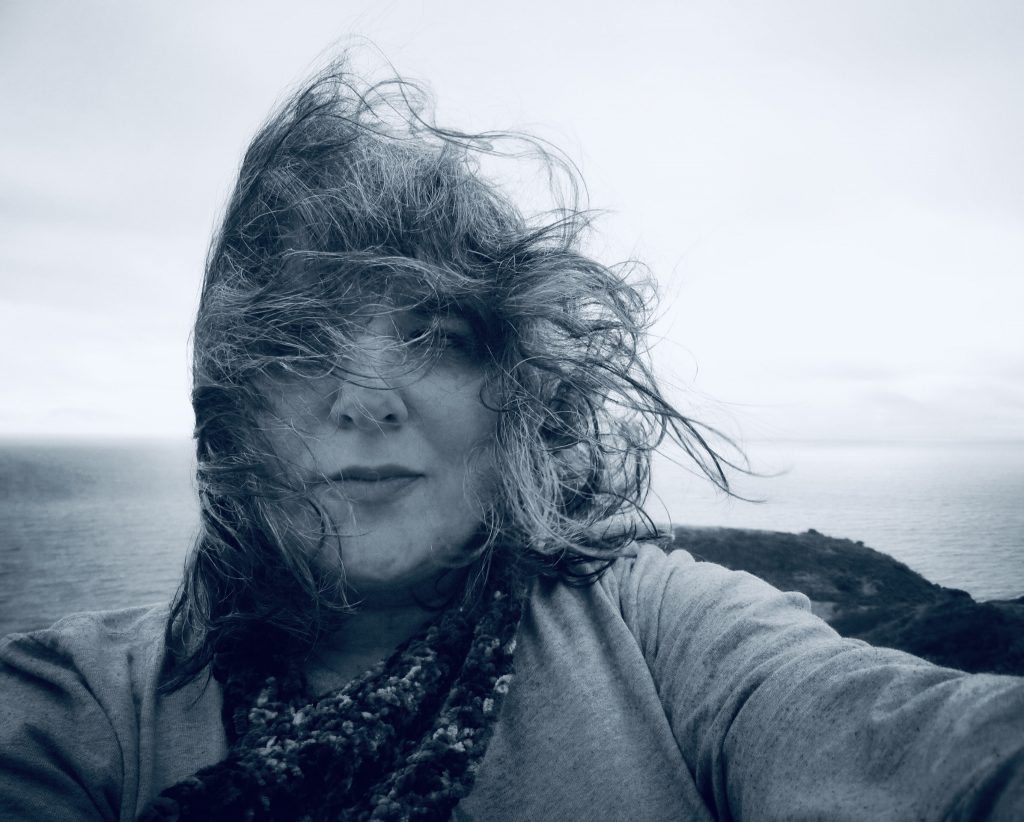 Kelly Cressio-Moeller Artist Statement: 
Kelly Cressio-Moeller is a poet and visual artist. Her poems have been nominated for Pushcart Prizes, Best New Poets, and Best of the Net, appearing widely in journals including North American Review, Salamander, THRUSH Poetry Journal, Water~Stone Review, and ZYZZYVA. She lives in Northern California. "Shade of Blue Trees" (Two Sylvias Press, Finalist for the Wilder Prize) is her first poetry collection. Visit www.kellycressiomoeller.com