"Familiar" by Sue Churchill
The stray cat in the loft
owns the barn.
Though the farmers shoo her,
she returns, claiming her place
through her own knowing.
She knows its long blanks of silence.
she knows the fullness of its motion
from swallow to owl to snake to mouse to spider to fly.
She has caught what moves in the soil under the manger.
She knows how to slip behind the barn door
in a pinch. She knows the back ways
from loft to ground and ground to loft–
where the roof leaks, where the wind
pierces, where the night marauders come,
claws sharpened for tearing, tunneling.
She sounds no alarm, but she is first to hear
their visitations, unnoticed by the large and loud.
The cat knows where the slant of sunset
touches the straw in the rick each season.
She knows more than the sheep,
more than the donkey, more
than the rooster or hens. She knows
because she has inhabited the place
fully, stretched herself in each corner,
nosed each crevice
and watched and stayed,
watched and stayed,
till it was home.
From *Toward the Fold Poems *by Sue Churchill, copyright 2020, Reprinted by permission of Workhorse Press.
____________________
Share your response to this work, in any form, here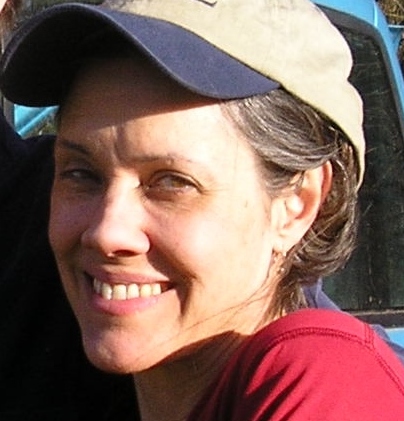 Sue Churchill Artist Statement:
Sue Churchill is a poet and farmer who raises sheep on Thistle's End Farm
near Lexington, Kentucky. Sue's poems reflect her rural life and
fascination with the complex and often heartbreaking natural world. Her
chapbook, *Toward the Fold *was published by Workhorse Writers in 2020.
Her work has also appeared in *Literary Accents, biography, jelly bucket
and the Appalachian Review.*