"Echoes" by Caroline LeBlanc
On an evening like this
the sun spreads the taste
of pomegranate after its orb is
carved into rough caverns. The
chambers, once opened drip wine
so sweet-bitter we
promise ourselves always, always
to drink the thing its crimson echoes mention.
                   after Rumi
____________________
Share your response to this work, in any form, here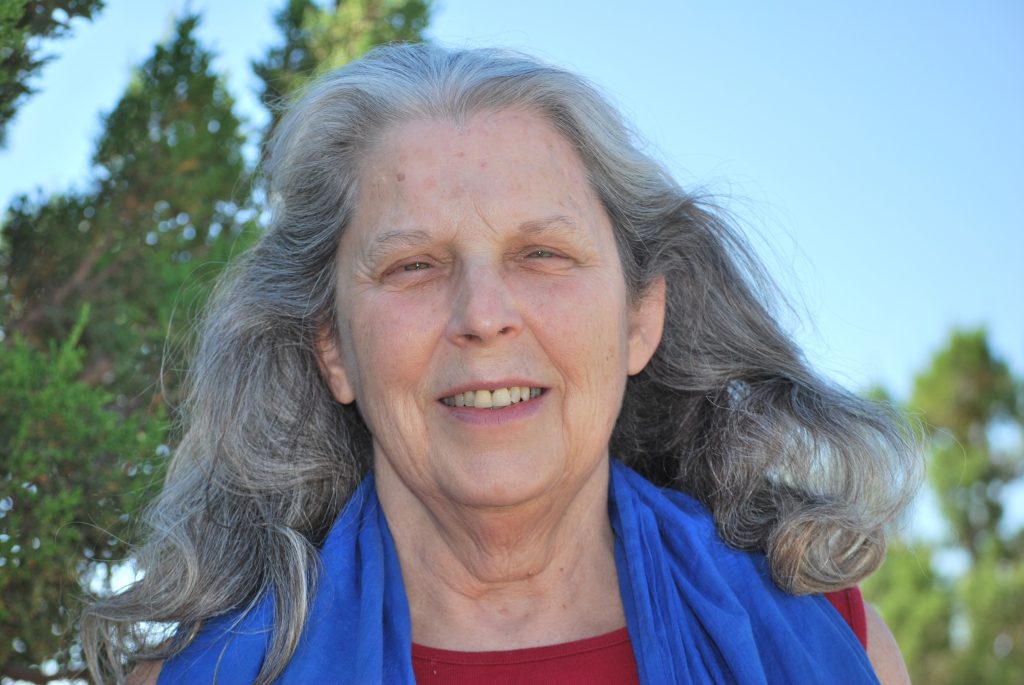 Caroline LeBlanc, former psychotherapist and Army Nurse, has had her essays and award winning poetry
published in the US and abroad. Oiseau Press published Smokey Ink and a Touch of Honeysuckle, her
chapbook about life as an Army wife, and the descendent of 17th Century Acadian/French Canadian
settlers in North America. As Writer in Residence at the National Military Family Museum, she wrote the
script for the museum's traveling exhibit; co-produced/wrote the script for Telling Albuquerque and 4
Voices performances; facilitated Standing Down, a NM Humanities Council program for veterans and
family members. With Mitra Bishop, Roshi, Mountain Gate Zen Center, New Mexico, she offers veterans
and women military family members Mindfulness Meditation/Writing Retreats. She is a founding
member of the women's Apronistas Art Collective which regularly mounts community art installations
highlighting women's rights and ecological issues. Her art has won awards in New York and New Mexico.