Dussehra by Saranya Francis

A festival inviting women to come sing, dance, and pray, wishing each other well and exchanging small gifts.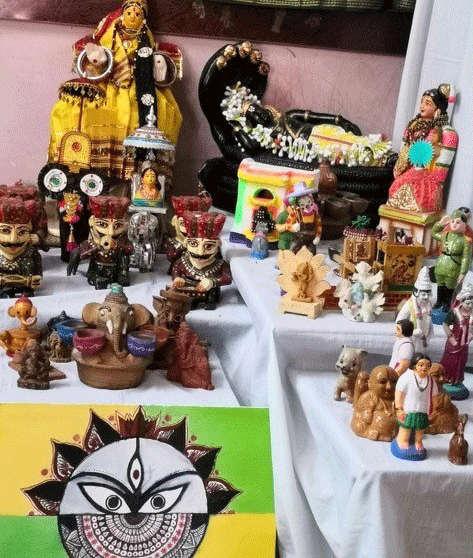 Saranya Francis Artist Statement: Saranya Francis is a multilingual poet penning poems in English, Hindi, and Tamil. She is a social activist, freelance life skills, language trainer, and diversity consultant. During the pandemic, Saranya hosted a virtual global gathering of leaders, writers, artists and students in collaboration with AROHO, and inspired a way forward for virtual and meaningful community, culminating in Global Camp Sisterhood.