"Downed Limb" by Karen Skolfield
The deer's eating an oak limb as if it were a salad
or something juicier, strawberries with crème freche.
Evidence of early winter's hunger.
The leaves papery brown, exact color of the deer.
It looks like it's eating itself, working away
at its shoulder, not even glancing up.
When we consume ourselves,
we think no one cares enough to watch.
The girl in high school who carved "gypsy"
into her arm with her own blood font –
well, everyone had one of those classmates,
her eyes more drawn each day
until she vanished and we, her not-really-friends
from French, would briefly wonder.
It never occurred to us to express our adolescent
warblings of compassion or cross into the world
of adults and ask them to look up.
Across the road, there's half a deer.
Just the front half, with no drag marks
for the back half through the snow.
Perhaps another doe that began consuming
herself and couldn't quit. Or she thought
someone would stop for her, eventually,
a truck driver with a great big heart.
He'd call out: Deer, you don't have to do that.
You've got my attention. I see you. I see you.
I see you.
____________________
Share your response to this work, in any form, here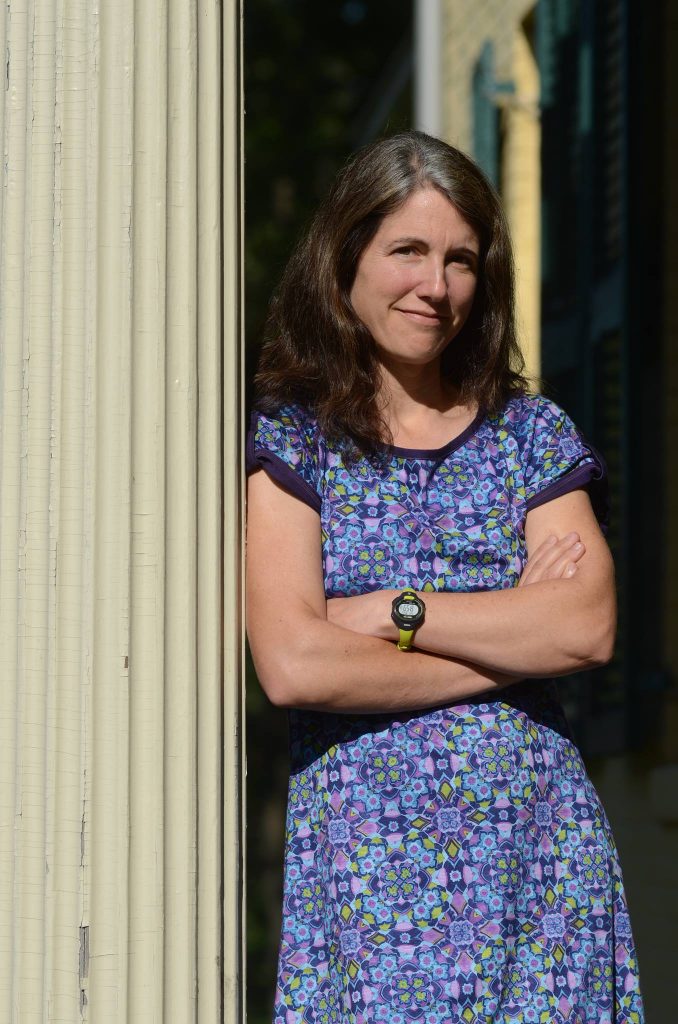 Karen Skolfield's Artist Statement: Karen Skolfield's book Frost in the Low Areas (Zone 3 Press) won the 2014 PEN New England Award in poetry. New poems appear in Boulevard, Carolina Quarterly, Crazyhorse, Guernica, Slice, Washington Square Review, and others; Skolfield is an Army veteran and teaches writing to engineers at the University of Massachusetts Amherst.