On Claiming What's Ours (A Distinctly Feminine Examination)
In the Spring of 2022, TIDES heard the call from our Literary Ancestor Audre Lorde: "For the master's tools will never dismantle the master's house. They may allow us temporarily to beat him at his own game, but they will never enable us to bring about genuine change."
We asked ourselves: What if AROHO removed "master" and its historical associations from our language?
Entering thoughtful dialogue and distinctly feminine examination with previous Global Campers and AROHO's leadership, we determined this language does not serve us, our Global Camps, nor our community; and we embraced a paradigm shift – new nomenclature. We invite you to join your Sisters in our newly-named Global Camps and celebrate the "supra" spirit that defines our sisterhood, our culture, and our creative work.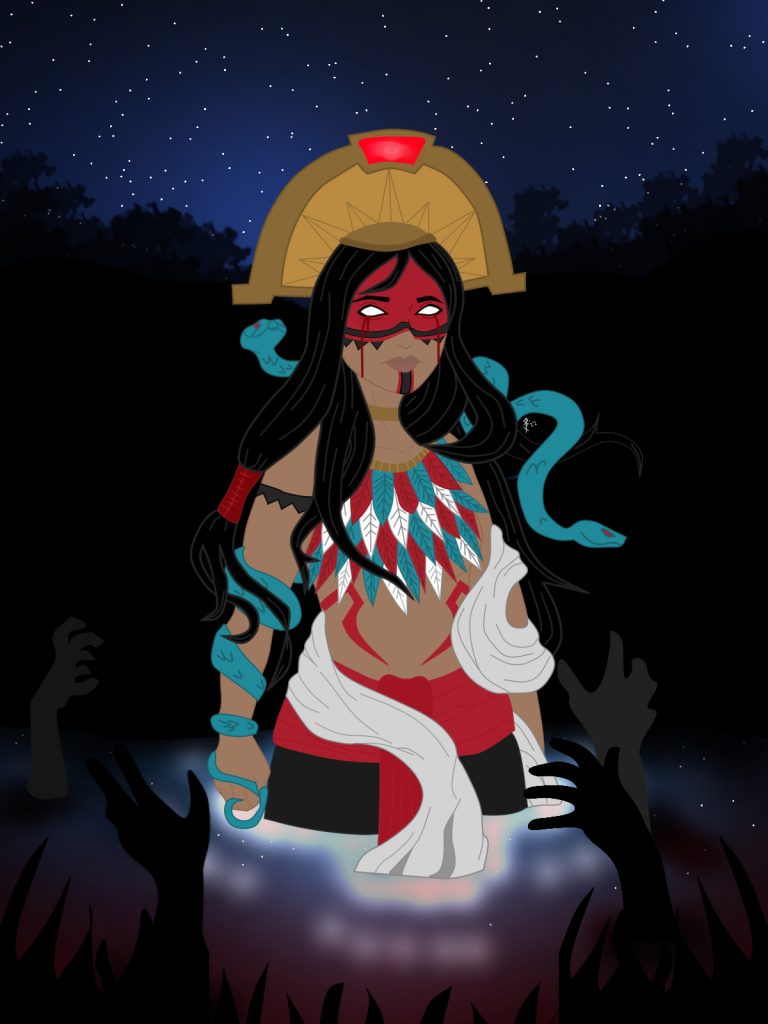 "The River Goddess" by Alexis Mills

depicting a character featured in the historical fiction novel, Black Rain, co-authored by the artist and Eli Salas III
Being part of the AROHO circle means: Growth in one's art and one's self. As a woman. As a feminist in a world where our voices are snuffed out even over our own bodies.
_________________________________________________________
For this is what a wake is:
meticulous release from
malady
             injury
                          frailty
the absolute gravity of time.
Lover of bone
She strips
sinew, muscle, fat, flesh
to reveal
the sturdy light vessel
                           of being
                                         as sacrament.
"of being" by Mary Silwance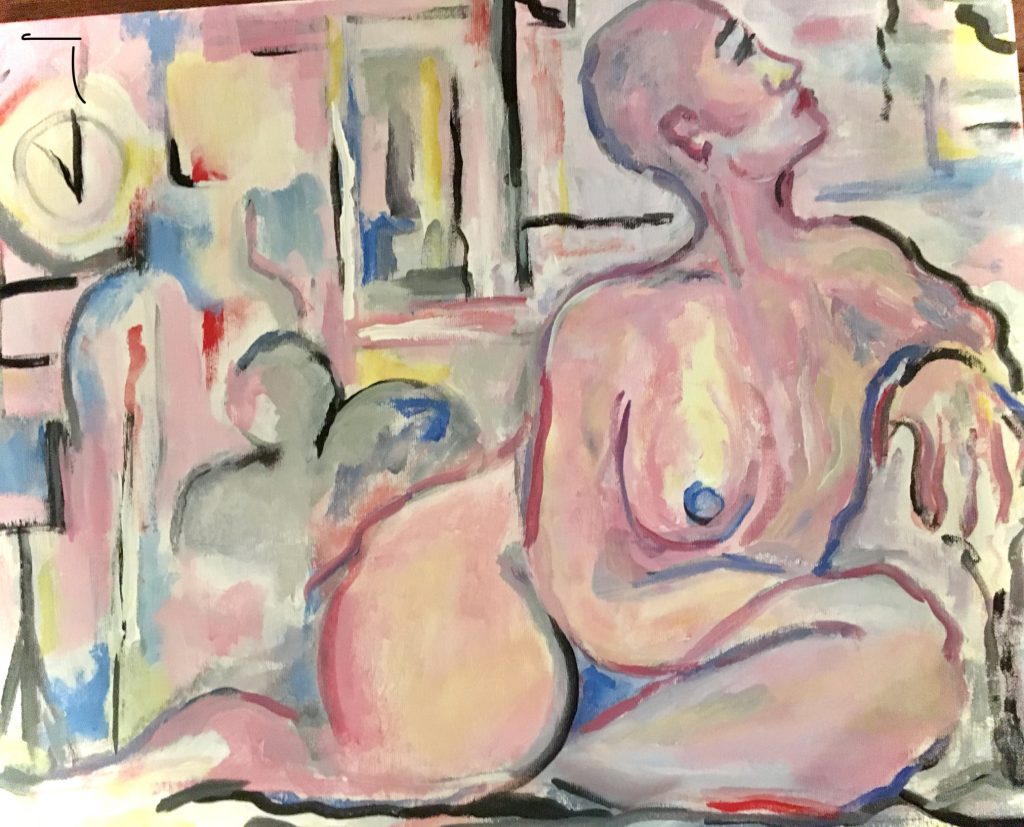 "Survivor" by Judith Robinson
What does my writing/art mean to me? The act of creating art takes me deep inside myself while at the same time takes me away from my ordinary or everyday preoccupations. So I both shed myself and receive myself, and occupy a blessed place.
__________________________________________________________
We respond to the call of our times and our community to release the confluence of women's voices – both from our radiant anthology and from newly submitted work – into shared, published WAVES. With no limit to its future possibilities, we are publishing the anthology – piece by piece – in our monthly WAVES publication, and by digitizing all work from the anthology in the format of an online book serialization.
For WAVES, begin here