Cheryl Boyce-Taylor: Orlando Poetry Judge
AROHO is pleased to announce Cheryl Boyce-Taylor  as the finalist Poetry judge for the Fall 2015 Orlando Prizes.
Born in Trinidad and raised in Queens, New York, Cheryl is the founder and curator of The Calypso Muse Reading Series and The Glitter Pomegranate Performance Series, and recently received a Barnes & Noble Writers for Writers Award. The author of three collections of poetry, Raw Air, Night When Moon Follows, and Convincing the Body, Cheryl's work has been commissioned by The National Endowment for the Arts and The Joyce Theatre for Ronald K. Brown's/Evidence Dance Company.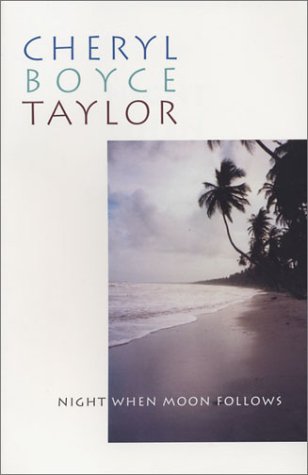 A graduate of Stonecoast MFA Poetry Program, her poetry has been widely published in literary journals such as: Callaloo, Caribbean Erotica, So Much Things To Say:100 Calabash Poets, Adrienne, Bowery Women's Poetry, Aloud:Voices from the Nuyorican Poets Cafe, The Mom Egg Review and Pluck! Journal of Affrilachian Arts and Culture.
Cheryl currently teaches Zuihitsu Juice, a hybrid-Japanese writing form that originated in the tenth century. She has just completed her fourth poetry manuscript titled: MOONFLOWER: Zuihitsu's and Other Family Poems.
The deadline for submitting to the Fall Orlando Prizes is July 31st, 2015.