"Breathing Room" by Holly Norton
What must it have been like to wake up breathless
Not with anticipation
With lack of oxygen
The panic sets in
You call 911
Gasp for breath and wait for them to come.
Medics arrive
Place a mask on your face
Take you away without a change of clothes
No siren, only the sound of wheels on the road
Take you to a place where you know you will have to do
what they tell you.
Then to a room with a bed on wheels
Fluorescent lights buzz, dilate your eyes
Vicks Vapo Rub wafts through the air
They take you out of your t-shirt you slept in
Put you in a gown that you can't tie around you
Help you crawl under the sheets pulled so tight
You wonder if you will stop breathing again
It's morning and another inmate comes in
Pleasant enough, with talk about the weather
Her daughter coming to visit her
Only later do you learn her reason for being there
Chronic incontinence
You eat the flavorless meat and pudding that only those with no choice
will tolerate in this salt- and caffeine-free facility
You finally coax a shaker and a diet cola from a sympathetic nurse
They let you go and now you tell me
There's no place like the hospital to make you appreciate home
The nurse comes a few times a week, and
Your meals are on wheels
I imagine you trying to catch them, gasping for air,
Helpless, as I am now.
____________________
Share your response to this work, in any form, here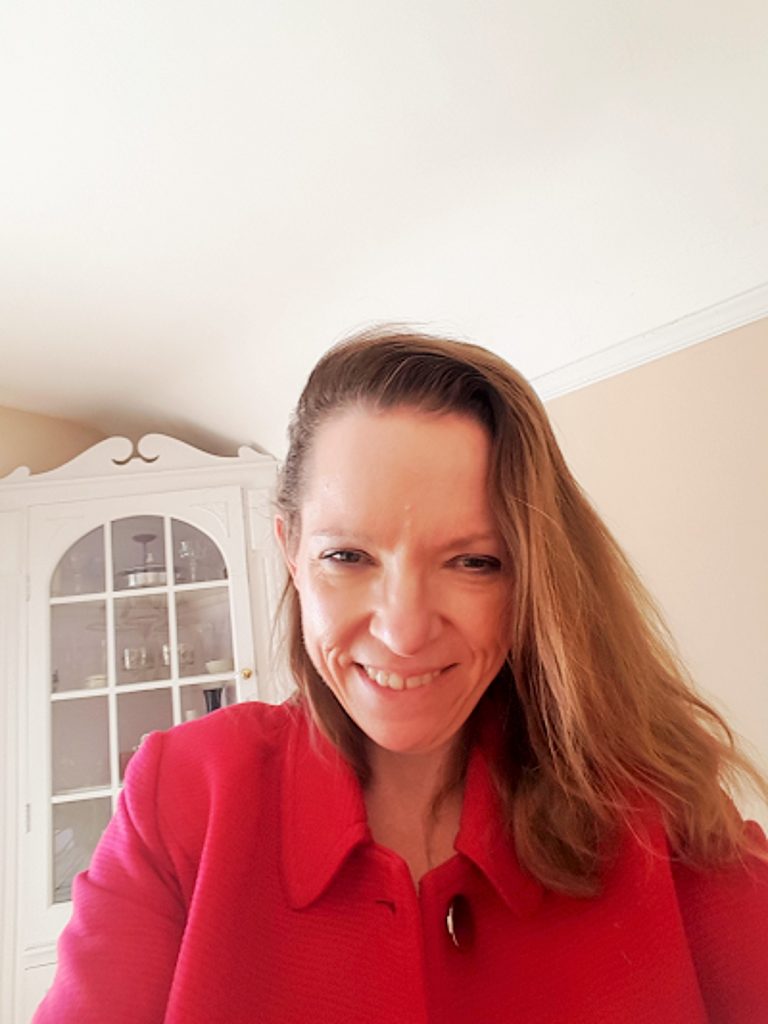 Holly Norton Artist Statement:
This poem portrays a daughter speculating about her mother's experience in the hospital in order to understand it.
I am a professor in the General Education department at the University of Northwestern Ohio,
mainly teaching composition as well as literature courses that I have developed, such as Myth
and Fairy Tales, Gothic Literature, and Women Who Rock (about female rock musicians), and
Creative Writing. I am president of the Northwest Ohio Literacy Council Board of Trustees; a
mentor for Family Promise, an organization dedicated to helping homeless families find
housing; and Churches United Pantry, an organization dedicated to maintaining a pantry for
those in need. Reading and traveling are passions. I have been to 18 countries and have many
more I want to experience.