"Bouncers" by Linda Melick
Mother made me and brother
go out to the apple orchard
to pick up all the bouncers.
The farmer got the good fruit,
but we could have the leavings.
We dragged them home
in a beggared wooden barrel
that reeked of wine.
She would sigh at them
as she cut the bruises out
with a small sharp knife.
Then she peeled their skins off
in one continuous piece.
We snatched up
these spirals,
pockmarked arcs
of red and green,
we tried to extend them
on top of the table,
pressing the loops into lines
to find who had the longest.
When we got too loud,
Mother would smack us
with a stiff rubber spatula
that she kept by the stove.
I got hit the hardest
because I was the oldest.
But I never cried.
I went out to the orchard
and kicked up the dust.
Then I made piles of stones
into pyramids of power,
which I pitched
at my brother
when he came out to find me,
his face full of tears.
____________________
Share your response to this work, in any form, here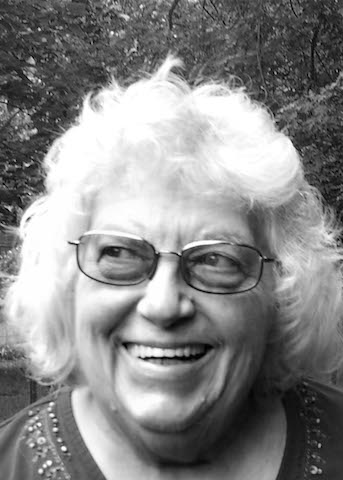 Linda Melick's Artist Statement: Linda Melick was a National Endowment for the Humanities grant recipient, a maximum security prison teacher for 18 years, a foster parent, and a fervent supporter of social causes. She writes poetry and personal narrative and has been published in numerous literary magazines.