"Black Cat in a Field" by Beverly Lafontaine
If you see a black cat in a field,
stop, let the world go by
while you and the black cat
explore the field.
Smell the morning air,
suburb air, full of traces of gasoline,
burned wood, diesel,
dog shit and the raw remnants
of wandering skunk.
Smell it, inhabit it.
Know that you are alive.
Know that you, the cat
and a dozen mice occupy this field,
where the long history of life
on earth is repeating itself.
And when you have made peace
with the untimely death of your sister,
when the bruise that is your heart
regains its poise, bid farewell to the cat,
resume your walk, live your day.
____________________
Share your response to this work, in any form, here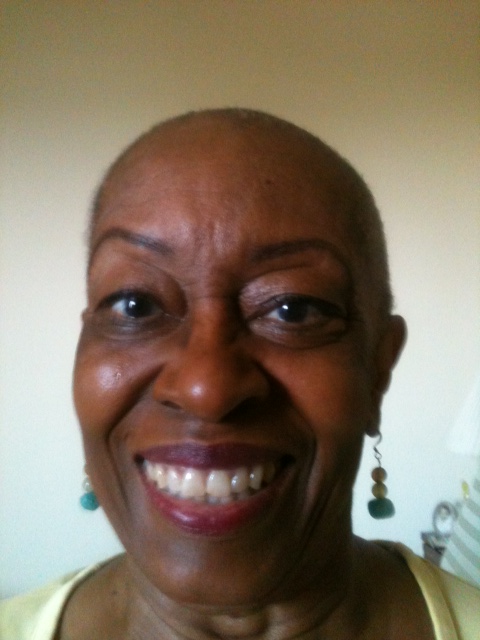 Beverly Lafontaine Artist Statement: Beverly Lafontaine is a Los Angeles-born poet and playwright. She has enjoyed four productions of her plays in the Los Angeles area and has had her poetry published in various poetry journals and anthologies, including Blue Satellite, Spillway, the Anthology of the Valley Contemporary Poets, So Luminous the Wildflowers: An Anthology of California Poets, and most recently, Beyond the Lyric Moment. As a collaborative artist she has worked with composer Tom Flaherty to create The Cellist of Sarajevo, a chamber music piece. Additionally, she was commissioned to create six poems that were incorporated into the sculptural work of Walk a Mile in My Shoes, a public art project dedicated to Martin Luther King and sponsored by the City of Los Angeles Department of Cultural Affairs. As a journalist she has written for publications as wide-ranging as Essence Magazine, Soul Magazine and Caesura: the Journal for the San Jose Center for Poetry and Literature.
Beverly was an arts administrator for three decades. Believing as she does that the arts articulate societies' most deeply held and cherished beliefs and aspirations, she is passionate about helping small to mid-size arts organizations and individual artists develop strategies that allow them to become recognized as vital and valued members of their communities. In that capacity, she has served on the board of Red Hen Press, as a Trustee of the Pasadena Arts Council and as a member of the Pasadena Chamber of Commerce Business Development Committee.