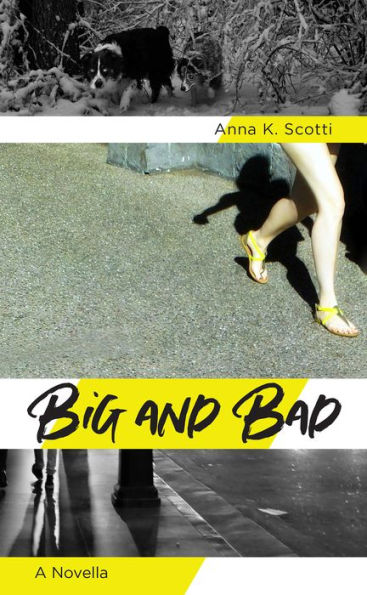 Gritty and realistic enough to appeal to adults as well as to savvy middle school and high school readers, Big and Bad touches on real issues that affect real kids: poverty, alcoholism, racism, urban violence, homelessness, and, even, animal abuse and dogfighting.
[ezcol_2third_end]

" Big and Bad is an achingly bittersweet and pure novella about the hurt and wonder, the pain and joy of life. I often read sections of this just before I started working each night, because I felt as though it made me a better writer. Anna Scotti writes fiction like the poet she is."
– Cynthia Kadohata, author of Checked
"My AROHO Story," by Anna Scotti, Orlando Short Fiction Prize winner, Spring 2015, for "They Look Like Angels," selected by judge Amy Liu.

In 2015, I was stunned to learn that I had received AROHO's Orlando Prize for short fiction for my story, "They Look Like Angels." The monetary prize was significant to me, a teacher and single mother writing stories and poems at the kitchen table in the proverbial wee hours. But the recognition was life-changing in larger and more abstract ways. Reading Amy Liu's sensitive commentary and sharing news of the award rejuvenated my spirit. It was the encouragement I needed to keep writing, and more, to keep offering my work for publication in the face of continual rejection. A year later The New Yorker picked up a poem – yes, miracles happen – and now, five years after receiving the Orlando, I'm publishing fiction and poetry regularly, celebrating the release of my first young adult novel, Big and Bad, and doing my best to mentor other writers who need a boost.
Anna K. Scotti's poetry appears in The New Yorker, and her short stories are regulars in Ellery Queen Mystery Magazine. She has been awarded The Orlando Prize
for short fiction, the Pocataglio Prize for poetry, and the Mark Fisher Prize for poetry. Read more about Anna at www.annakscotti.com.
[/ezcol_2third_end]