"At the Abortion Clinic" by Katharyn Howd Machan
White poinsettias,
drained of all their blood,
adorn the waiting room table.
Walk in, take a seat, pick up a magazine.
On its cover pose a man and woman
laughing into a book.
Glance at the pictures on the walls.
Study the frames, the webs of dust
clinging to the corners.
Near the window stands a Christmas tree
draped with silver tinsel.
You remember your childhood, quickly
turn away, consider tomorrow instead.
Look at the women who wait with you,
some awkward with the swelling
they cannot hide beneath loose shirts.
No one speaks. No one smiles.
Some keep their faces blank, wish
to erase the creases of sleepless nights.
Some sigh. Some stare. Some play
carefully with rings and fingers.
Notice one woman holding back tears;
they push at the edges of her eyes,
very bright, and you think
She is the loneliest woman in the world.
Gaze at the clock awhile;
make up stories about the numbers,
the long wand sweeping around.
At some point in the next two hours
your name will be called.
You will stand, pick up your purse,
walk down the hallway of little green tiles.
The other women will watch you go.
They will know exactly what you're feeling
and be completely wrong.
____________________
Share your response to this work, in any form, here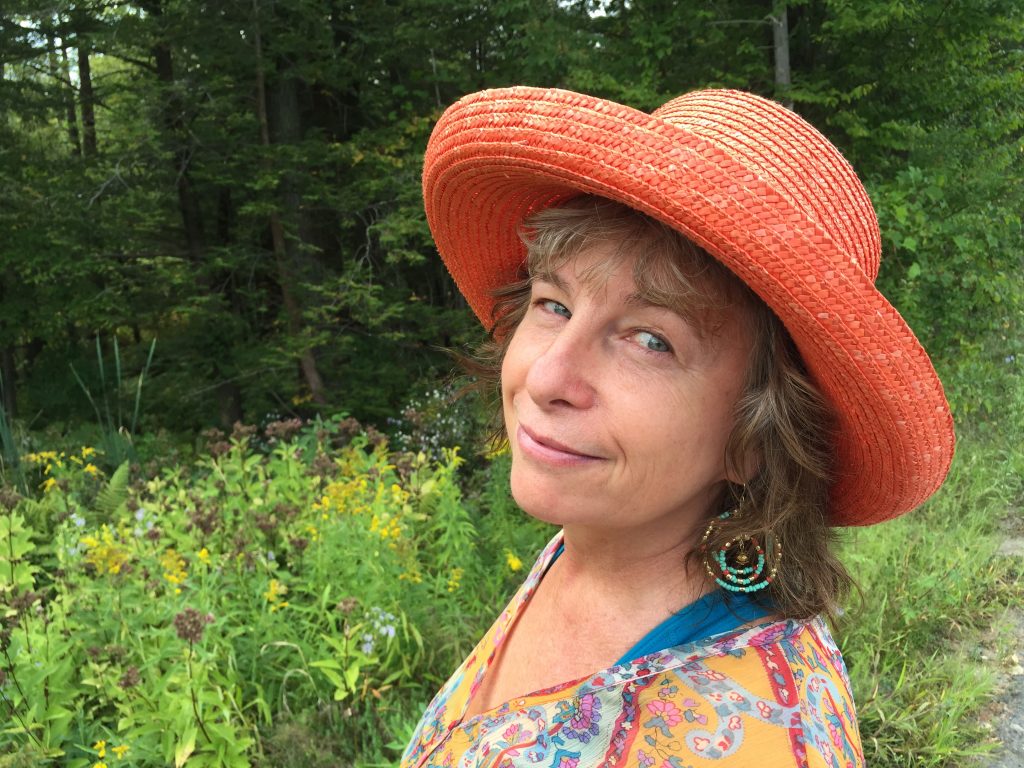 Katharyn Howd Machan Artist Statement:
Katharyn Howd Machan, Professor of Writing at Ithaca College in central New York,
holds degrees from the College of Saint Rose, the University of Iowa, and Northwestern
University. Her poems have received many awards and have appeared in numerous
magazines and in anthologies and textbooks such as The Bedford Introduction to
Literature, The Best American Nonrequired Reading 2013, Poetry: An Introduction,
Early Ripening: American Women's Poetry Now, Sound and Sense, Writing Poems, and
Literature: Reading and Writing the Human Experience. The most recently published of
her 32 collections are Wild Grapes: Poems of Fox (Finishing Line Press, 2014—first
runner up in national contest), H (Gribble Press, 2014—national winner) and When She's
Asked to Think of Colors (Palettes & Quills Press, 2009—national winner). Former
director of the national Feminist Women's Writing Workshops, Inc., she edited Adrienne
Rich: A Tribute Anthology (Split Oak Press, 2012).