"Ama" by Nikki Russian
The clear water ripples as the small clan of Ama dive with glinting daggers, lungs filled with enough air to reach the deep seabed. The bright sun streams reflections across their strong, naked bodies, darkened from a life under the sea. Scars fleck their skin from sharp fins and coral shards. Under the water, their eyes open in the salt, watching and waiting for their prey. They dart in quick bursts, never floating in one space for too long, their actions quick, precise, a clean kill. The Ama rise to the surface for air wearing large smiles, their crooked teeth beaming like pearls they coerce out of large silver shells. They emerge to shore with water soaked skin, carrying woven baskets full of fish and seaweed. They climb atop large rocks; the moat of the sea is their protection. They shuck abalone and tear through raw flesh with practiced teeth. Their hair sets in stiff, salt-encrusted waves. They throw fish bones into the water. Inland women teeter to the shore, lace layers of their dresses ruffling in the water like sea foam. The Ama dive to meet them, wearing nothing but the sea.
____________________
Share your response to this work, in any form, here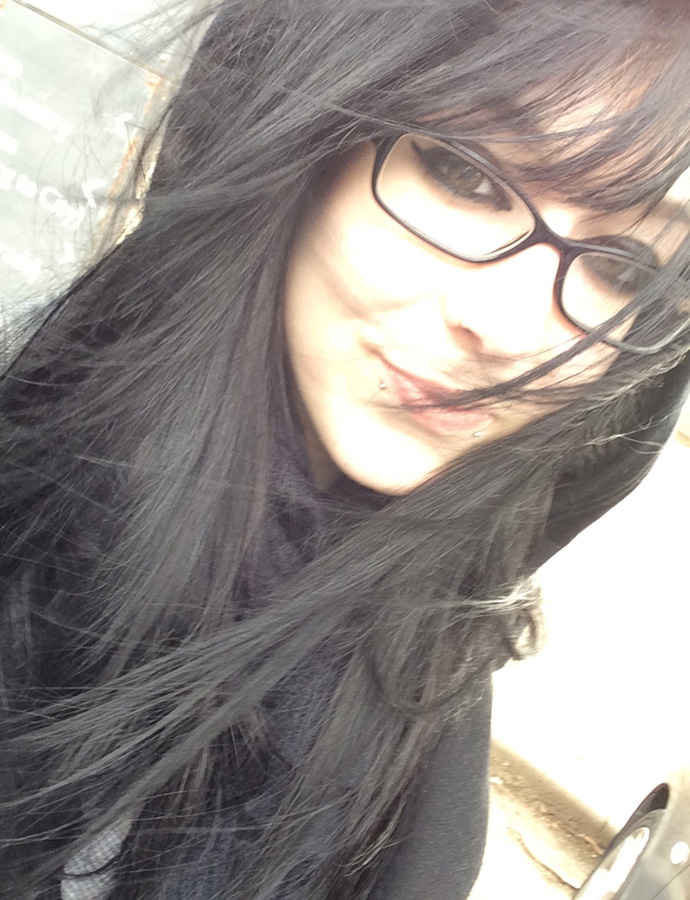 Nikki Russian's Artist Statement: Nikki Russian is a student, freelance writer, and aspiring photographer. She lives with her partner in Melbourne, Australia. Nikki is currently working on a fiction novel which includes aspects of disability/illness, sexual orientation and racial diversity. She hopes to travel the world to gather insight and inspiration, and to always surround herself with music and art.