"Always, Every, Only" by Susan Sarver
It only takes a half-hour three times a week to stay fit and a few vitamins every day are good plus a check-up every year, teeth every six months, unless you have kids with braces then it's every four, sort of like smoke-detector batteries that were always every six months unless you track down the ones you only need to change every five years except when you have a child afraid of fire then its every night and therapy every week until soccer starts then it's only every other week sessions that are long enough to get to the shop to check the warning light on the car or slip over for one of those every six-week hair cuts or a mani/pedi but only if you always get those things and waxing is every some time or other but only those who do that know for sure, because every time there's a moment to do the research there's something like the dog's monthly heartworm and flea prevention that's always overdue and walks, which are only twice a day but always take time though they offer the chance to plan for every thing ahead like booking the every-other-month exterminator treatments to keep the scorpions out, the weekly trip to the grocery, the dry cleaners, and the bank, and in the summer, the farmer's market to make sure to always buy local though there are usually lines that are a good time to always think and consider cleaning out the inside of your purse, recommended by the Simple Living column that comes out every month and advises root stimulator every week for the newly planted perennials, which is always easier than the twice-a-week watering of the lawn, if it doesn't rain and you're not concerned about the world's water supply, which should always be on our minds, but letting the grass go is always better than missing a hepatitis B shot for the kids or the one for meningitis, which is every some time or other, but that's an opportunity to refill prescriptions before vacation, which is only two months away and always requires a deposit to hold the cottage but it's only half the rent now and half two weeks before but that's always easier than the last minute chores of boarding the dog, setting the light timers, emptying the fridge, buying snacks, floaties, sunscreen, washing and packing the clothes, gassing-up the car, paying the kid next door to mow, holding the mail and paper, picking up the work file from the office, gathering the chargers and portable smoke detector for the child always afraid of fire, and though every year the traffic gets a little thick only an hour from the beach, it's always worth it once you're there inhaling sea air, sunblock, and beer, searching between the greased bodies for a patch of sand to lay back, breathe deeply, and remember every thing you left behind.
____________________
Share your response to this work, in any form, here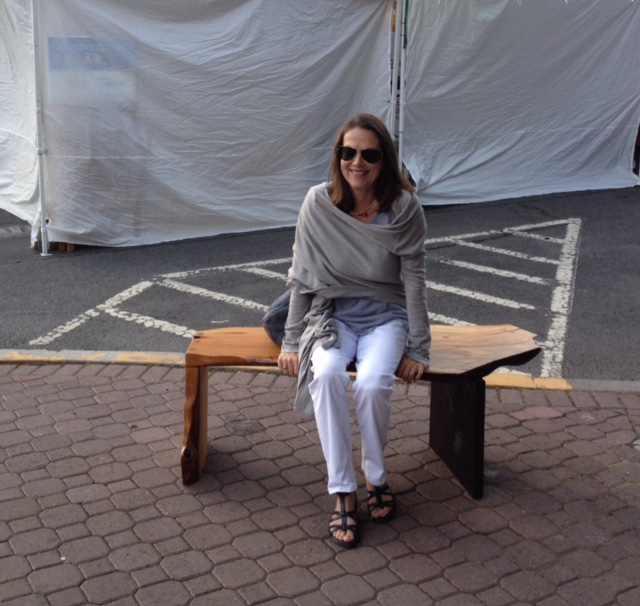 Susan Sarver Artist Statement: 
Susan Sarver served as a staff writer at Tulane University for nearly a decade before
Hurricane Katrina devastated the city of New Orleans. She has since been looking for
home both in Chicago as well as Central Oregon where she found an opportunity to
complete her MFA in creative writing at Oregon State University Cascades. Her
essays have appeared in The Christian Science Monitor, Mothering, and Country
Living. She has a Young Adult novel in progress and is learning to provide care for
neglected and abused horses.