Allison Alsup Awarded Spring 2010 Orlando Short Fiction Prize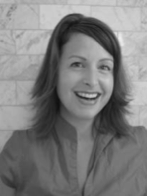 ALLISON ALSUP is a native of the San Francisco Bay Area, now living with her husband in New Orleans where they are slowly renovating a one hundred thirty year old cottage. Two years ago, she made a shift from full-time teaching to part-time work so that she could devote more time to her fiction. "Quick and Clever" is a stand alone piece from an emerging work focusing on the early generations of Chinese immigrants. Another short piece from this body of work won the New Millennium Short Short Fiction Award last spring and just recently, a related story following the protagonist's father and grandfather placed second in the H.E. Francis Short Story contest. Allison would like to express profound thanks to a Room of Her Own for this vote of confidence and much needed support.
Read Allison's winning short story, "Quick and Clever," here.