Abby Chew Awarded Spring 2013 Orlando Poetry Prize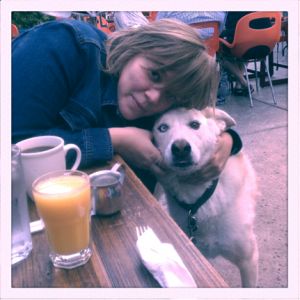 ABBY CHEW recently moved away from southeastern Ohio, where she worked as a teacher and goatherd at Olney Friends School.  Currently, she teaches English at The Webb Schools in Claremont, California, where she lives with her dog Alice.  Her first book of poems, Discontinued Township Roads, is forthcoming in late 2013 from Word Press, an imprint of WordTech, Inc.
Abby's winning poem, "Storm," was published in Issue No. 14 of the Los Angeles Review.