"A Number of Blue Women" by Anita M. Barnard
I
They cannot help it;
they were painted like that,
nude, in that unshrinking shade.
Their bodies round, revealed,
as ripe as the red and yellow
fruit around them, vibrant.
The air quivers clear between them,
the curving bodies of the fruit and the women.
This one in the corner, near us,
lounging, displays her round and ample backside.
The shades of blue arcing in it
seem ready to curve her thighs apart,
fall open, lascivious.
But perhaps that is what you thought
when I said blue,
blue women.
What is the meaning of blue?
What is its nature?
In these halls
the Virgin Mary wears it.
II
Tonight I would join these women.
There are no children with them,
no husbands, no lovers,
unless, perhaps…
Many possibilities exist for these women.
I would shed my clothes
and lay my body down among them.
Wrap my lips around
one impossibly golden pear.
Lose myself in color.
I too would display my rounded thighs,
let the paint reveal my healthy buttocks,
supple belly. Wanton,
revel in my blueness.
____________________
Share your response to this work, in any form, here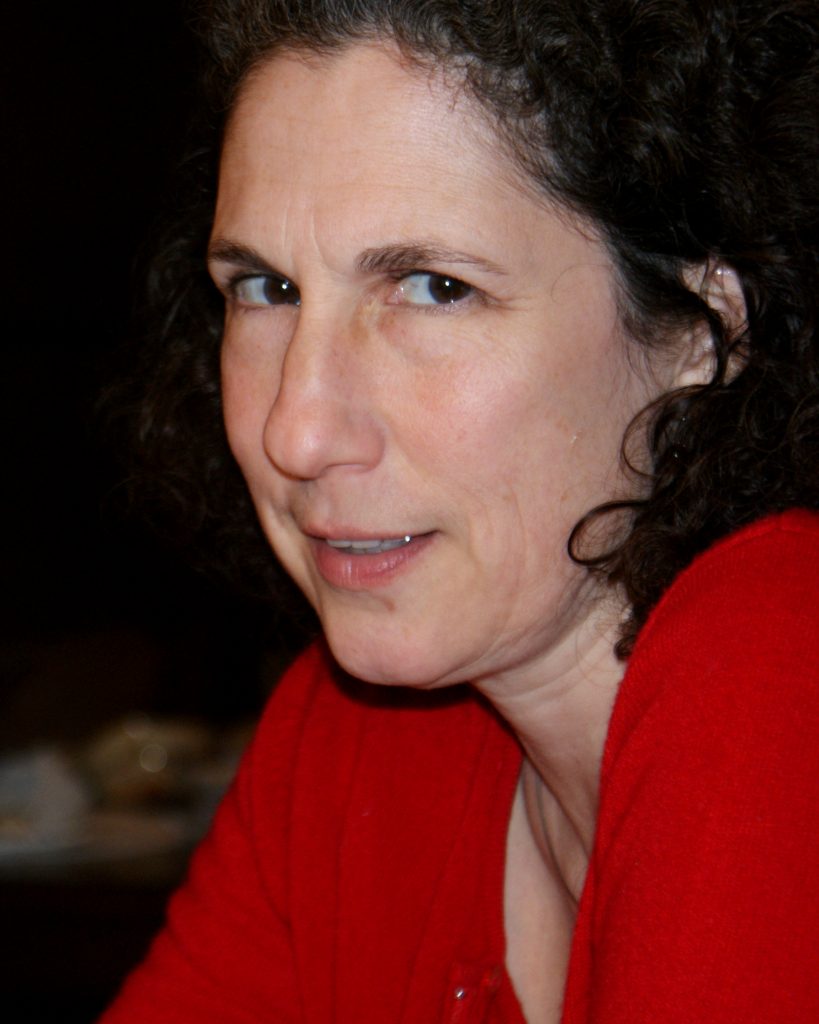 Anita M. Barnard Artist Statement:
Anita M. Barnard (Fort Worth) has co-edited five poetry anthologies and edited two, most recently
On the Dark Path, an anthology of contemporary poetry based on traditional fairy tales. Her poetry has
appeared in Illya's Honey, Borderlands, and the Texas Poetry Calendar. She was a finalist for the
Muriel Craft Bailey Memorial Award; the selected poem appeared in the Comstock Review. Her poem
"Red" was nominated for the Pushcart Prize. Anita received honorable mention from the New
Millennium Writings Poetry Award. Her poem based on Brueghel's Diana and Callisto is exhibited in
the gallery of the Blanton Museum of Fine Art at the University of Texas Austin alongside the painting.
Poems are forthcoming in the anthology America is Not the World and in an anthology of Poets of the
greater DFW metroplex. She is also a visual artist working in various media.