GIFTS OF FELLOWSHIP
We began with the Legacy Fellowship. Now we roll out new December Gifts of Fellowship for you.
In Virginia Woolf's words, we have rolled out "a wave of treasure" for you – a book doctor consultation with legendary author, poet, and executive director of Bread and Roses, New York's own Esther Cohen; dramatic reading sessions with accomplished performer, Oprah's Book Club novelist, and Hobart Festival of Women Writers founder, Breena Clarke; and an artist's/writer's residency in a quiet, enchanted casita nestled in historic Santa Fe, a sanctuary for women created by consummate writer, educator, and creative coach, Marsha Pincus.
In response to the needs you've shared with us in the Q, the richness of these gifts of real help come in pearls of support from a phenomenal creative woman. All of the Gifts of Fellowship have been shared in detail in our Waves and releases; we invite you to dip into the "wave of treasure" through the rest of this month of December, for yourself or for a woman you know. Our winning fellows will be announced. Jan. 4th!
Donate to win a December Gift of Fellowship here.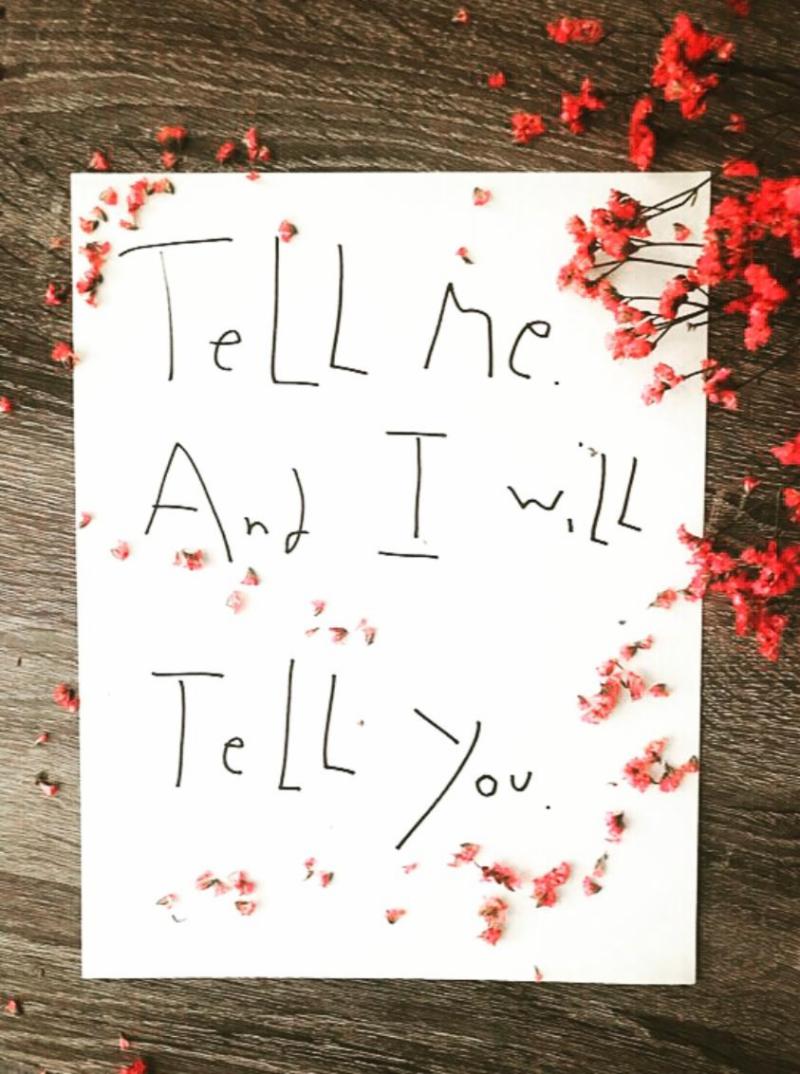 The Anna Sorocor Gift of Fellowship: Book Doctor Consultation
In honor of Anna Sorocor, a Rumanian immigrant "who told her life in one long amazing story," this fellowship gift is named and brought to you by Anna's granddaughter and legendary author, poet, and executive director of Bread and Roses, New York's own, Esther Cohen.
From concept to book I can help. My gift is for one recipient, to figure out what she needs to make her book. – Esther Cohen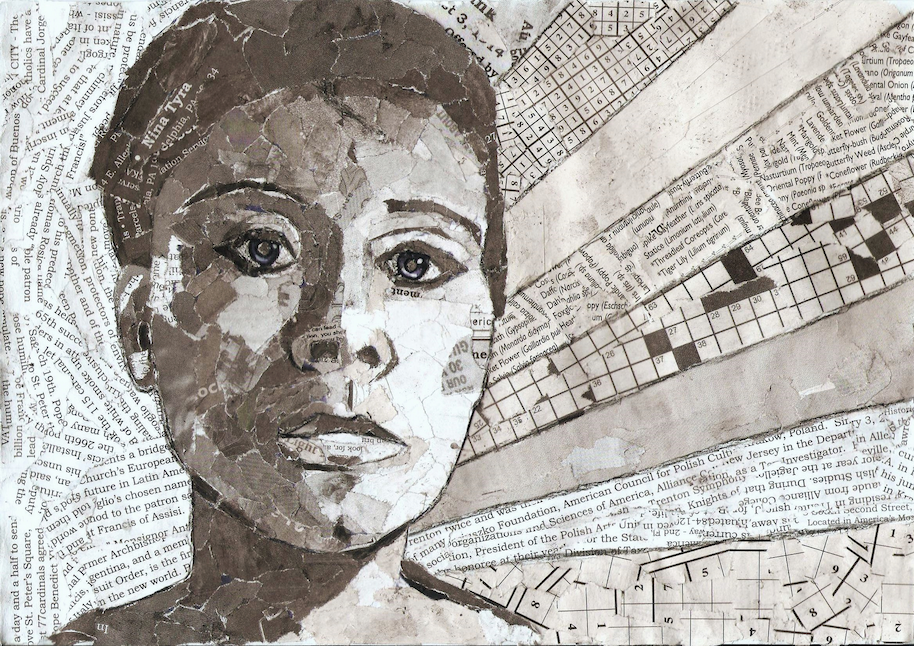 The Edna Payne Gift of Fellowship: Dramatic Reading Sessions

In honor of Edna Payne Clarke, "a woman of sharp intelligence and indomitable spirit" who nurtured two writers, Cheryl Clarke and Breena Clarke, this fellowship gift is named and brought to you by Edna's daughter; author of Oprah Book Club selection, River, Cross My Heart; and co-founder of The Hobart Festival of Women Writers, Breena Clarke.
Put your best foot forward when you read your own work. Work with me and I'll share my insights on choosing your materials and the effective use of props. I will work with you via email and in a two-hour video conference to help you choose the best material to read and will share techniques and tips for presenting yourself and your work effectively. – Breena Clarke
Whether you are a fiction writer, poet, or seeking powerful presentation for your creative work, this one-on-one master class with Breena will be generously gifted to three women.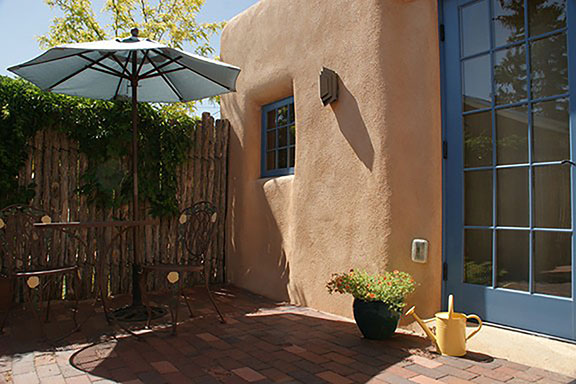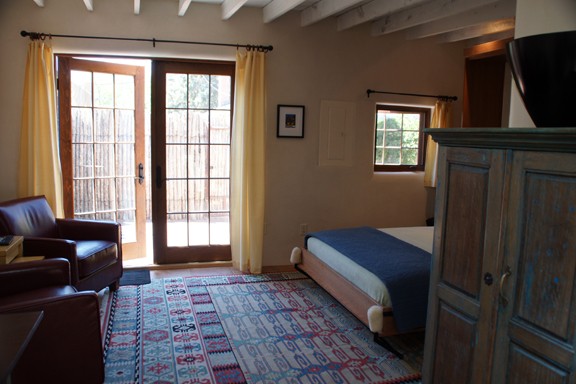 Two Ravens Gift of Fellowship: Artist's/Writer's Residency in Santa Fe
a glorious artist's/writer's residency in a quiet, enchanted casita nestled in historic Santa Fe, a sanctuary for women created by consummate writer, educator, and creative coach,
Marsha Pincus

.
Feeling drawn to the land of Mabel Dodge Luhan and Georgia O'Keefe, she came to Santa Fe to begin writing her one woman show, Chalkdust. As a Jewish woman and revered educator she had lived most of her life doing the work of
tikkun olam
– to engage in work to heal the world. For her, a casita of her own became time for tikkun hanfesh — to go inward and heal the soul. Not long after successfully completing and performing her play, she returned to Santa Fe to buy that casita, and she named it Two Ravens. Today, she provides a haven for women writers and artists who need a room of their own to heal, create, and be inspired.
This fellowship gift for a Winter 2019 Artist's/Writer's Residency in Santa Fe is named and brought to you by award-winning educator, writer, creative consultant, and proprietor of Two Ravens Studio,
Marsha Pincus

.

Two Ravens Studio is the perfect getaway for a "wintroversion" – a warm, quiet space with a private patio for you to write, to create, and to dream. It is my privilege to share the magic of this space with a woman craving a room of her own.– Marsha Pincus

This
creative retreat in Santa Fe
provides 5 nights at the casita and a mentoring session with Marsha to consult about your project and help you plan to get the most from your stay in the Land of Enchantment. Plan to make arrangements for your transportation and food, and take in some scrumptious local Southwestern fare. This fellowship will be gifted to one woman.
____________________________________________________________________________
You may enter for one or all of these Gifts of Fellowship separately. Our Paypal link will direct you to the opportunity to designate the gift you are donating-to-win for.

Every $10 minimum donation increases your chances to win and exponentially expands gifts and opportunities for all of us. Thank you!


Opportunities to donate-to-win extend through December. We will announce the winning fellows for each of the December Gifts of Fellowship this January 4th in our digital Waves and here on our website.
____________________________________________________________________________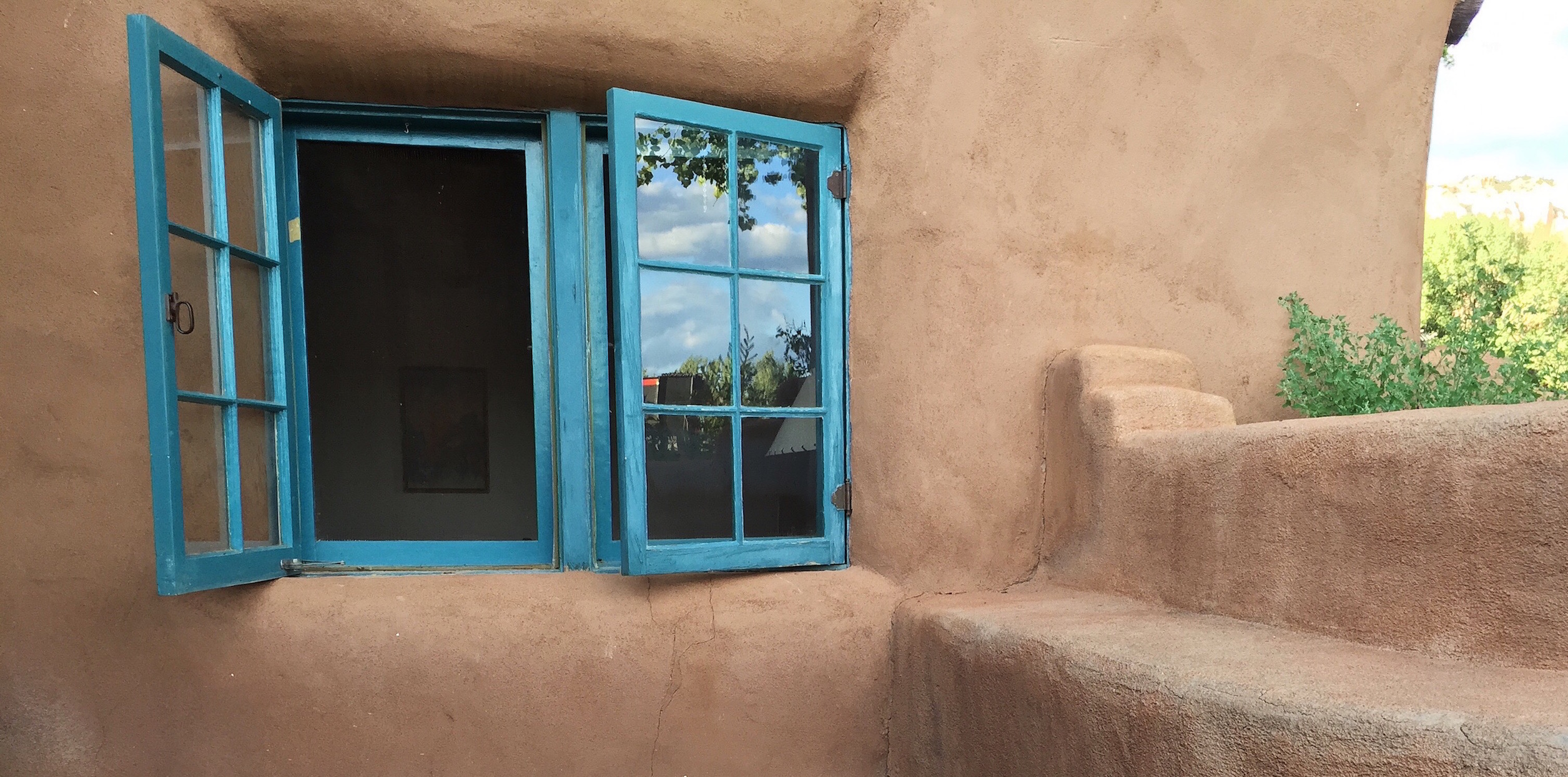 In our Shared Purpose, we resolved "to populate our clearing with our truth, presence, and gifts."
In The Q, you have shared your dreams, your needs, your distinct experiences, your letters and art, and your raw truth. In the spirit of AROHO's legacy of women supporting each other, we move from gratitude to gifts, offering ongoing opportunities to donate and win Gifts of Fellowship. All Gifts of Fellowship are generously donated and offered by creative women within our community in direct response to what women have shared they need.
Celebrating Twenty Legacy Fellows
In honor of Virginia Woolf's words that as creative women "we think back through our mothers," this fellowship gift is from AROHO Founder Darlene Chandler Bassett. Receiving a place in Darlene's "Artistic Ancestors & Creative Memory" master class; award-winning books; and Virginia Woolf haul to hearten creativity and community, we are thrilled to announce the twenty winning Legacy Fellows.
Elizabeth Solet
Traci Gamet
Stinne Folving
Tamra Carraher
Shizue Seigel
Monica Comas
Spider Road Press
Samantha Schinder
Cristina Adams
Jennifer Campbell
Jean DeVito
Deborah Tobola
Joselyn Estruch Branger
Michelle Lanzoni
Mary Hattori
Andrea Mozarowski
Linda Diamond
Amy Herschleb
Pretty Pops (donation for Christina Dudley)
Devora Swanson
Our deepest gratitude to all those who donated for The Legacy Fellowship Gift. Your donations will ripple outward into more gifts and opportunities to come.
_________________________________________________________________________________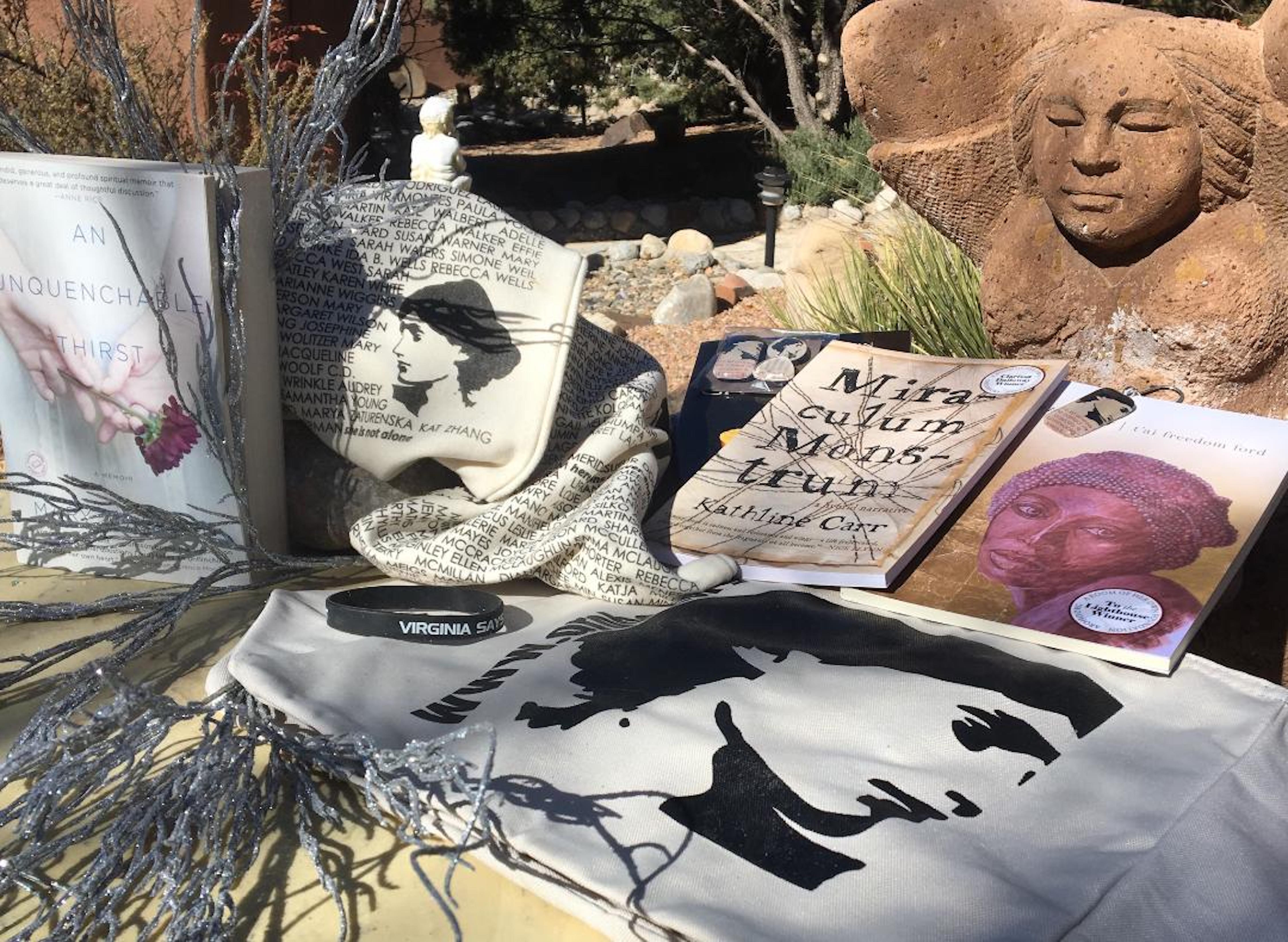 ---
You may enter as many donations-to-win as you like to increase your chances for the drawing or gift to another woman. All donations are tax-free and support A Room of Her Own Foundation and our Shared Purpose.
Thank you. Your presence is everything.

If you have made a donation via PayPal, you will receive an email confirming your payment.