20 Years of Creative Women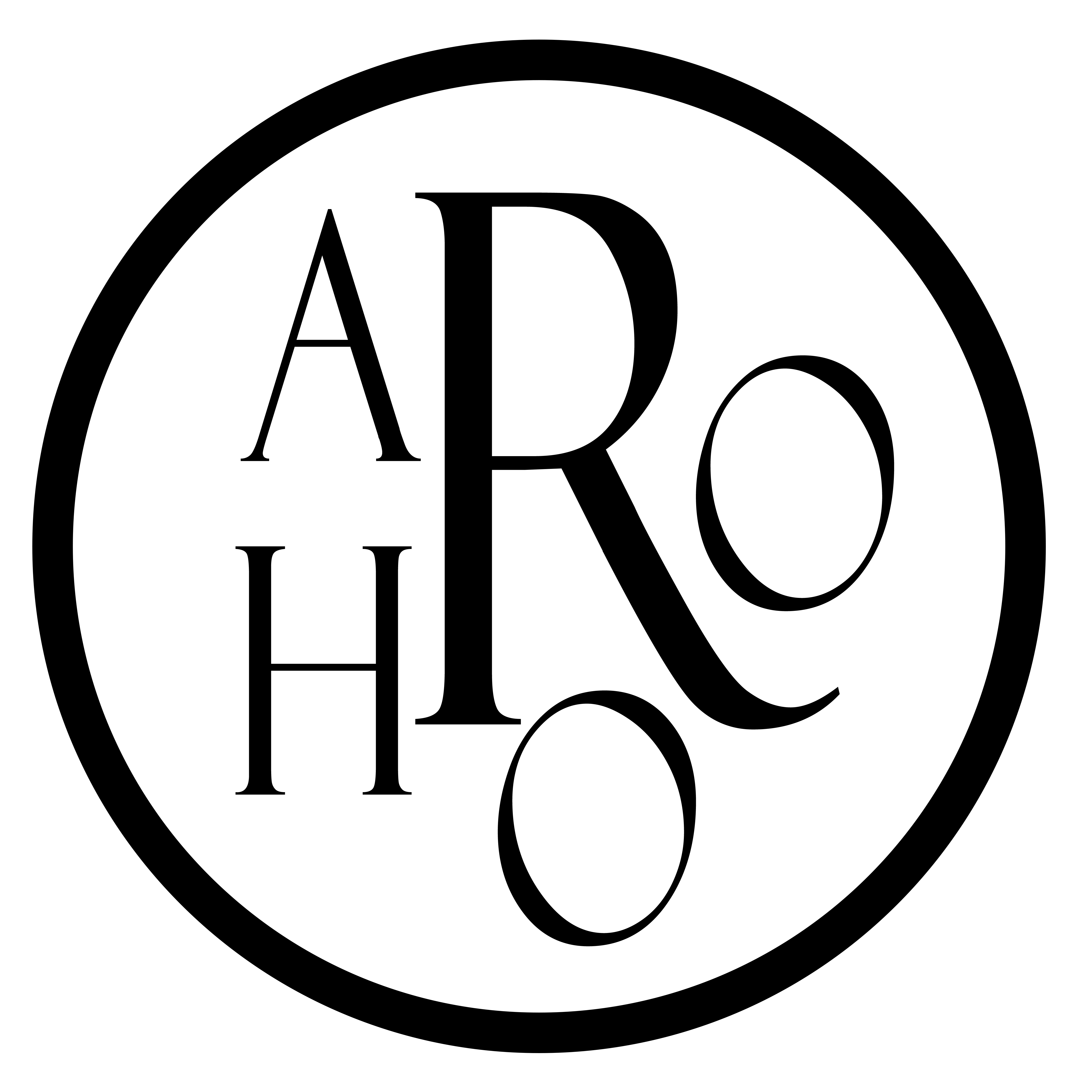 Our new logo is our vow:
The AROHO story is not about any one woman; it's a story about all of us—our origins, our works of art, and the room we make for each other.
OUR ROOM
Do you have a room of your own? What is your creative origin story? How do your artistic ancestors speak to you? What has your artistic journey been like these past 20 years? How far have you come? Have women from AROHO's community been part of your journey?  How can we make more room?
Your creative responses are invited and celebrated. Together, we are sustaining open-access submissions for women to share their voices and creative work for possible publication in WAVES. Born from two decades of collective wisdom, and ambitious, radical programs intended to transform the paradigm of the creative woman, we've worked, learned, and felt our way here.
OUR VOW
20 years bring us full circle and fill us with gratitude: for you, for our collective legacy, and for our acceleration forward. The AROHO story is not about any one woman; it's a story about all of us – our origins, our works of art, and how we make room for each other.
Committed to grounding principles of inclusion, nonpartisanship, and sustainability, we recognize the self-agency of each woman and our responsibility to each other – to listen with love and create or change, with fluidity; and to acknowledge our shared humanity. AROHO is a room of her own where creative women are seen and heard and where together we make room within the world of arts and letters for our unique narrative and vision.
OUR ACKNOWLEDGEMENT
We recognize that Virginia Woolf has been an artistic sister-elder to AROHO. As we are also in individual relationships with our artistic and cultural ancestors, AROHO holds space for Virginia and each woman's artistic and cultural ancestors as the predecessors who paved our path. We acknowledge that their struggles, failures, and liberations shape our reality today. We seek to courageously and compassionately hold their realities at the intersection of ours to inform us how we can do better, how we can make more room, and how we can carry wisdom further.
We've always worked to elevate women's voices from around the world to help us find each other and make waves. This is why AROHO aligns in principle with anti-racism and justice movements. We are committed to our moral and mutual responsibility to each other, and to the principle of inclusion that honors, engages, and celebrates our diverse, global community.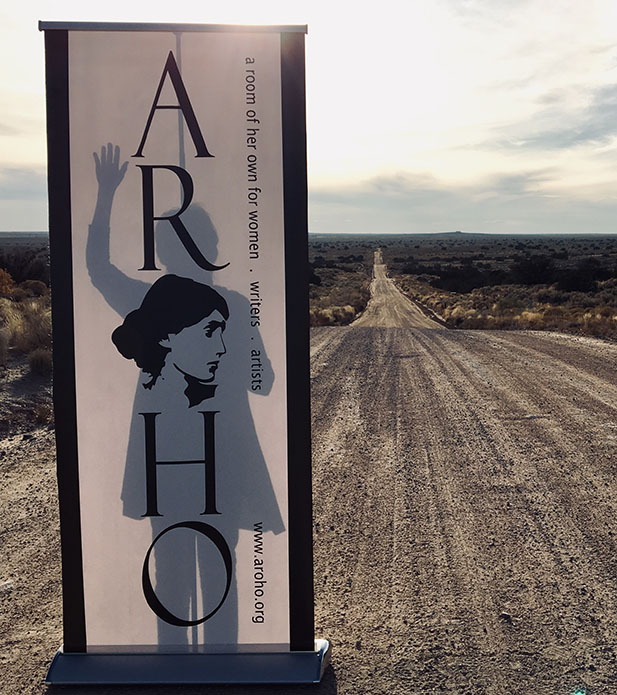 Our 20 Year celebration starts now:
This is our crowning year. Honoring our legacy, we ask ourselves what we will do and how we will do it.
Be One of the Women to Build the Room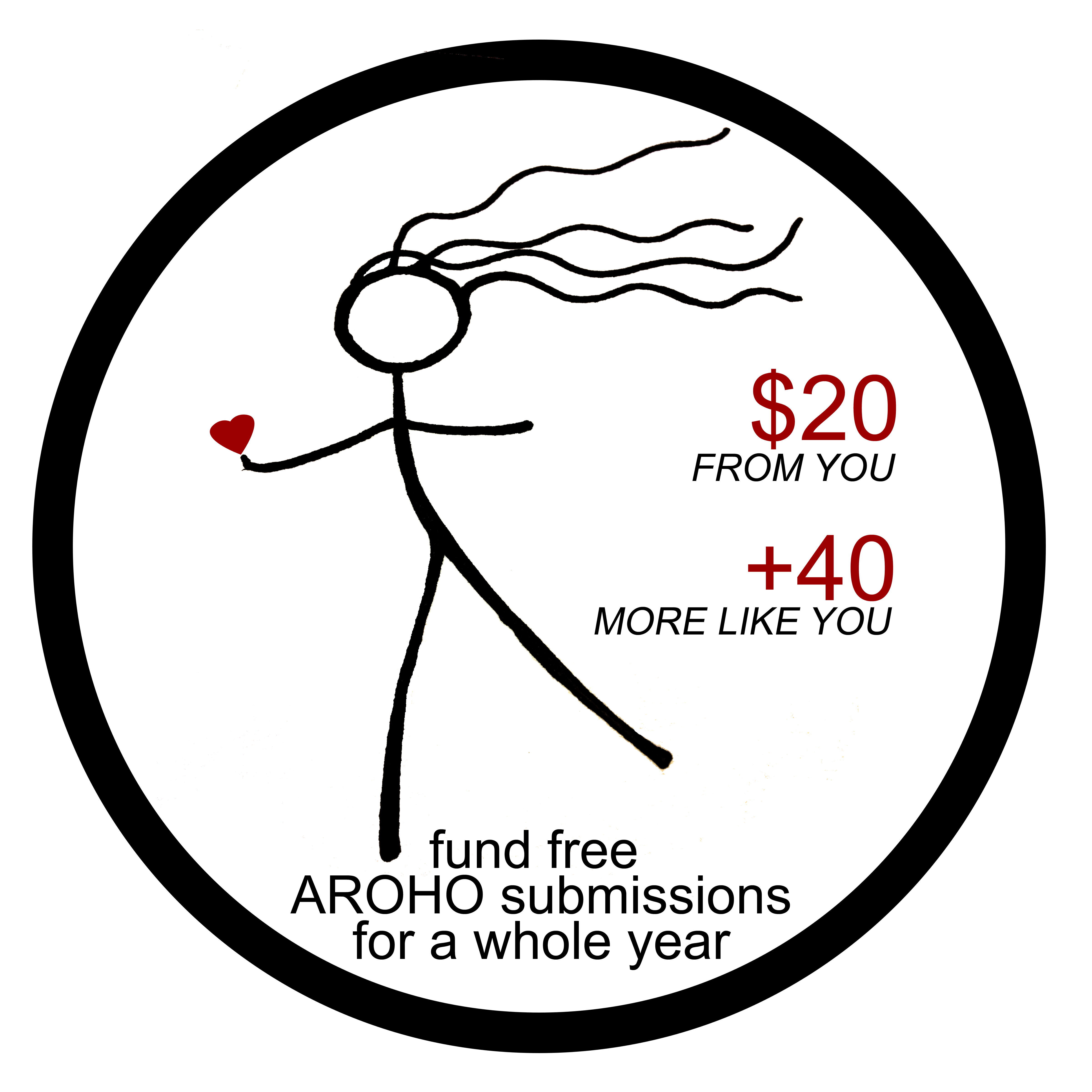 40+ women each giving $20 can fund free submissions to AROHO for an unlimited number of sister writers and artists worldwide.
Be One of the Women to Sponsor a 2020 Gift of Fellowship
Gifts of Fellowship are generous gifts of time, space, mentorship, and opportunities to make art by creative women for creative women.