Recent Posts From
Books
River Electric with Light, winner of the 2012 To the Lighthouse Poetry...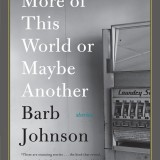 "More of This World or Maybe Another is a collection of award-winning...
Popular Posts
All Time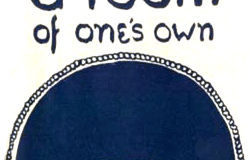 A Room of Her Own is pleased to announce the Shakespeare's Sister Playwriting Fellowship, an unparalleled opportunity for a woman playwright  living in the United States to hone her craft and develop a new play in the course of a year-long engagement with three world-class organizations. In addition to $10,000 the cash prize, the winner will be awarded a residency with the Hedgebrook community in the spring of 2015, a spot in AROHO's biennial Retreat for Women Writers at Ghost Ranch in August 2015, and a project residency with the Lark Play Development Center in the fall. All travel expenses will be covered. Developed in order to nurture the generation and development of new work by female playwrights, supporting the winner from inspiration all the way to working with professional actors and directors to realize that vision, the Shakespeare's Sister Fellowship will join the ranks of AROHO's other coveted awards—including the $50,000 Gift of Freedom, the $1,000 To the Lighthouse Poetry Publication Prize, and the Orlando Prizes in poetry, fiction, and creative nonfiction. The fellowship's creator and mentor is Ellen McLaughlin, original "Angel in America," renowned playwright, and long-time AROHO advisor.  In A Room of One's Own, Virginia Woolf...