"1981 Yellow Dodge Colt" by Kristine S. Ervin
After the police gutted my mother's car, my father, not wanting us to lose something else we loved, asked me and my brother if we wanted it back.  I was eight then, and I didn't yet know what had happened inside.
If we had said, "Yes Dad, bring the car back home and put it back into the driveway," my father knew what could happen—every time he walked to or from the car, his muscles might tense, fists close, ready to punch whatever was behind him, because he could when she couldn't.  If he sat in the driver's seat, he would be in the murderer's position, hands on the wheel, rearview mirror tilted down.  If he turned to the backseat, he might see her body, bruised and shaking, curled in sweat and rapid breaths. Instead of the radio, he might hear her scream.
When I looked up at him and answered no, I didn't realize the burden my father had offered to take.  
I didn't know love meant the willingness to suffer.
My decision had been a practical one—the police said they wouldn't put the car back together and how can you drive without seats.
Maybe someone revived it, installing new seats, new ashtrays, disinfecting its windows and glovebox, and maybe it sat in a used car lot, until a young woman said, This is perfect for my needs, and I can't believe it is this cheap.  Or maybe it went to a scrap yard, had many men's hands around her engine and frame, and if it still exists at all, only a skeleton remains.
But memory and the imagination keep it whole, intact, fingerprintless, bloodless, clean.  The steering wheel is still wrapped in yellow vinyl and punctured with holes, Mom has one hand on the wheel, the taut sleeve of her brown leather blazer reaching for her wrist, her other hand holding a Salem cigarette, its filter stained pink with the semicircles of her lips.  We're driving back to the wallpaper store to look for her sunglasses, even though they're really on the floorboard, under her seat.  Through the untinted window, I'm staring straight at the sun, a lavender and green disc oscillating in a cloudless sky, as we sing the lyrics of Air Supply: I'm all out of love, I'm so lost without you.
____________________
Share your response to this work, in any form, here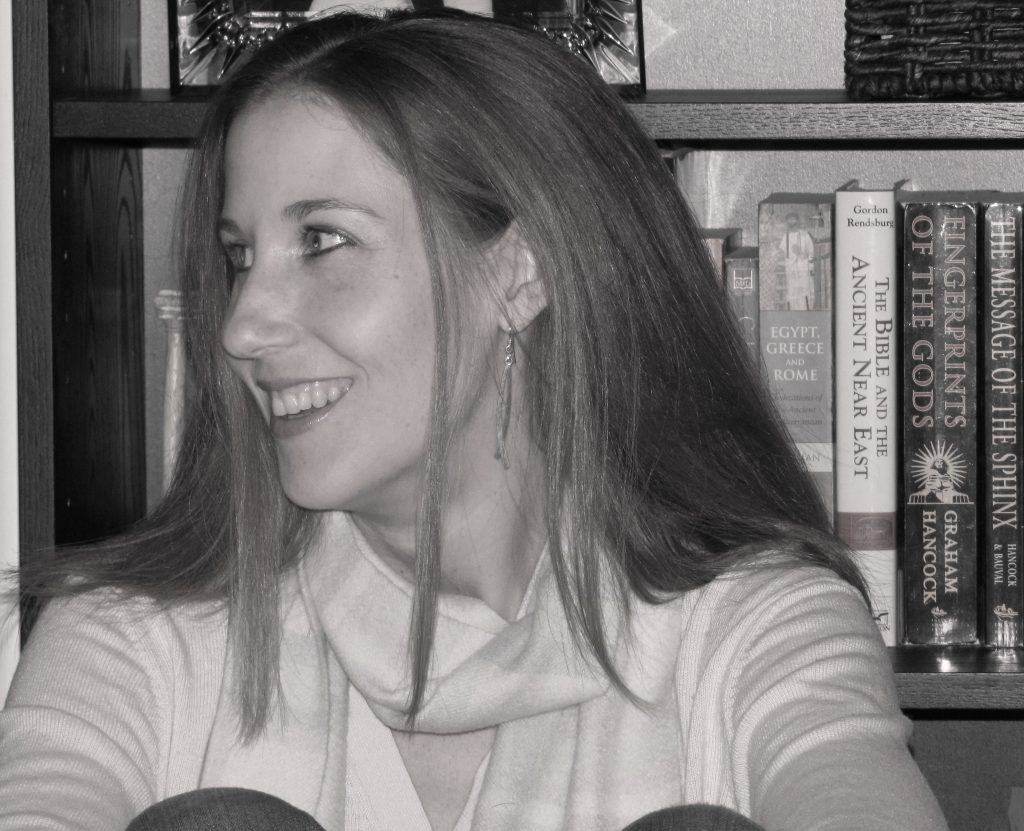 Kristine Ervin's Artist Statement: This is an excerpt of my memoir manuscript, and it explores the meaning of love and the need to preserve what has been lost after a traumatic death.
Kristine S. Ervin grew up in a small suburb of Oklahoma City and now teaches creative writing at West Chester University, outside of Philadelphia. She holds an MFA in Poetry from New York University and a Ph.D. in Creative Writing and Literature, with a focus in nonfiction, from the University of Houston. Her work has appeared in Crab Orchard Review, Brevity, and Passages North, and her essay "Cleaving To" was named a notable essay in the 2013 edition of Best American Essays. She is currently working on a memoir about searching for answers and a feminine identity—through texts, memory, and bodies—in the aftermath of her mother's murder and the solving of the cold case 25 years later.