The Courage Fellowship
The Courage Fellowship was created by Michelle Wing. Here, Michelle shares her profound intention for the fellowship:
What inspired you to create the Courage Fellowship?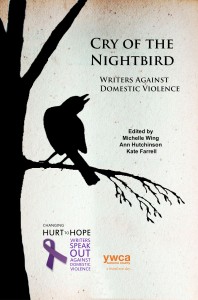 I created the Courage Fellowship primarily because of the work I have been doing for the past five years with a program I started called "Changing Hurt to Hope: Writers Speak Out Against Domestic Violence." The program is affiliated with the YWCA Sonoma County, which provides domestic violence services to women and their families in my community. Each year, we put out a call for submissions, and then in October during Domestic Violence Awareness Month, we hold a series of readings, where writers present their poetry, short fiction and memoir. It has been incredibly powerful, watching these women and men come forward with their stories. I also know, since I myself am a survivor, that writing was a huge part of my own healing journey.
Often survivors are left in compromised financial situations. I wanted to make AROHO accessible to a woman coming from a domestic violence background.
For me, the spirit of the fellowship truly is in its title: Courage. It takes tremendous courage to pick up the pieces of one's life after being battered physically, emotionally and/or psychologically.
There is one family that has participated in Hurt to Hope that has exemplified this. In 2012, the mother wrote a piece about her husband almost killing her and her two young girls, battering the van they were in with his pickup truck, and then trying to run them down out on the street. Her young daughter, 12, was in the audience that night. She left the room in tears. But after the event, she came up to me, and said, "Next year, I am going to tell my story." And she did. At 13, she returned, with a beautifully written piece telling us her remembrances of that fateful day when she was four years old. The older sister also found her voice in 2014, and the mother came up to me this year and said, "Thank you for giving me back my family." That is the power of writing, telling, and community.
What are some ways you have benefited from a community of supportive women writers and artists?
AROHO gave me a home base of women writers to return to, again and again. It made me feel part of a broader community. Because of AROHO, I gained confidence in my voice as a writer and poet. I met the woman who would later offer to publish my first collection of poetry. I received the encouragement I needed to return to Sonoma County and start work on the anthology of Hurt to Hope writings, which I have just completed. And I also met a core group of women who have become my dearest, closest writing friends, who I am in daily contact with via email, sometimes by phone, even though we live scattered across the state and country. We cheer for each other's successes, bolster sagging egos after rejections, offer suggestions for submissions, share ideas, laugh, collaborate – and once a year, gather for a week of heavenly body-to-body time together.
Can you name some current women writers who inspire you and your work?
I am currently fascinated with the work of Hélène Cixous, Jeanette Winterson, Virginia Woolf, Rebecca Solnit, Arundhati Roy, devorah major, and Evie Shockley.
What is one resource you wish all women writers had or knew about?
I wish all women writers had two things: a strong writing group for personal support, and a broader writing community for networking and more far-reaching opportunities. And, I must say, regarding the first – that can be creatively imagined. I am disabled, and cannot drive, so it is challenging for me to be in a traditional writing group. My small group of AROHO friends that formed has been a true gift, since it is virtual. We exist online almost exclusively. It arrived at the perfect time, just when I was feeling isolated. The broader writing community, also, can be something one dips in and out of. The AROHO retreat has been something I attend only every other year, yet feel connected to even during the spaces in between.
Is there anything you hope the recipient of the Courage Fellowship will discover through their experience at the AROHO 2015 Retreat?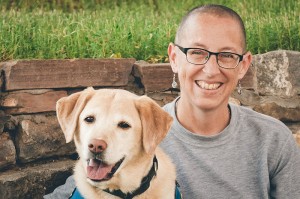 I hope the recipient of the Courage Fellowship discovers she is now part of a strong and committed group of women writers. I want her to know that the AROHO women are sisters, not competitors. We gather together to learn from each other, to inspire one another. She will, I believe, meet at least a few women who will become close friends, and can continue those relationships after she returns home. But most of all, this is a place to celebrate each other's talents, to encourage one another, to find connections. That is the magic of AROHO.
For me, the spirit of the fellowship truly is in its title: Courage. It takes tremendous courage to pick up the pieces of one's life after being battered physically, emotionally and/or psychologically.
Courage Fellows