Our Shared Purpose

Over a year of deep consideration, reconciliation, and healing,
our understanding of AROHO's purpose has evolved.
We will no longer offer the awards and retreat you've known,
but gratefully rededicate our work and share our purpose
to honor our creative selves by confronting our isolation, together.
In each other's presence, we are free to do what we can for ourselves and each other.
We don't have to wait,
we don't have to compete,
and there are no gatekeepers or deadlines, here.
We are now a movement to make real and sustain
Our movement has unfolded naturally in each other's presence
where we speak out loud our deepest truth,
live our joy and artistic purpose,
and watch our generosity rise and isolation fall away.
Whenever and however we are in each other's presence we are AROHO.
Thank you.
Your presence is everything.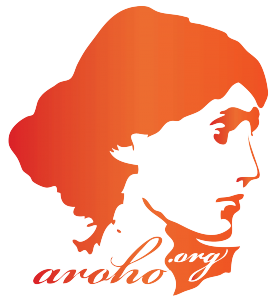 Learn more about us and our evolution: